Today in "what could possibly go wrong?" news: we bring you the Beer Hammer. We see a lot of ways to open a beer bottle around here, but this is a new one, even for us.
Look, guys -- there's not a lot to say about this. It's a hammer. It has a bottle opener where the nail claw used to be. It seems to advocate construction projects and drinking simultaneously. Please be careful out there.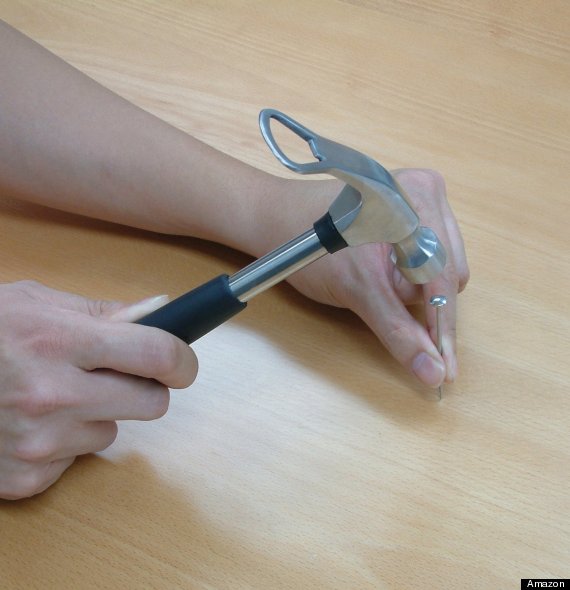 A brief PSA follows below. Well, sort of.
BEFORE YOU GO
PHOTO GALLERY
Stupid Grilling Tools