Two adopted bloodhounds are living the dream so many New York talents spend years trying to accomplish: performing on Broadway. The pooches, Pete and Lily, were rescued and trained by Tony-honored animal trainer William Berloni in anticipation of their big B'way debut in "A Christmas Story, The Musical."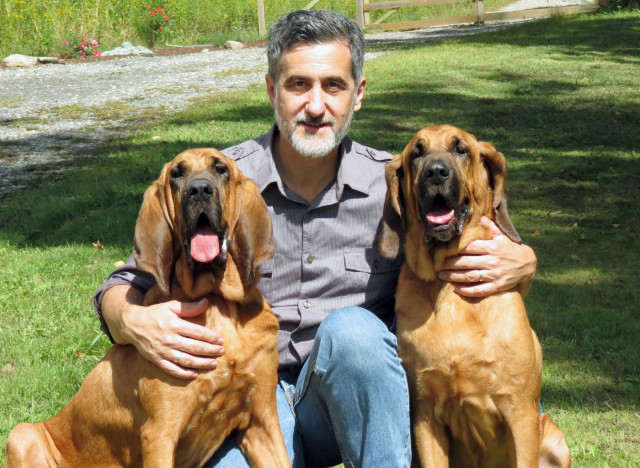 "A Christmas Story, The Musical," is adapted from the 1983 classic movie which tells the tale of Ralphie Parker, a bespectacled boy living in the 1940s who desperately wants a red BB gun for Christmas.
The pups are tackling the role of the "Bumpus Hounds," a pair of bloodhounds that cause a ruckus amid a holiday dinner, eventually running off with the prize turkey. This was quite the acting challenge for the canine duo, described by Berloni as "sweet" and "well-mannered" in a press release.
Thus far it seems the lucky pups are living the good life. After training with Berloni at his Connecticut farm, he says they are heading to Manhattan where they already have an apartment secured "so they can explore NYC before starting rehearsals." (How do we sign up for this gig?)
In the meantime, check out these other performances that are also taking risks, albeit very different risks, in the Crossing the Line Festival:
PHOTO GALLERY
"Crossing the Line" Festival
BEFORE YOU GO