Have you ever fantasized about reclining poolside by a young, pouty Mick Jagger while Brian Jones does a handstand and Keith Richards stares longingly into your eyes? Well, it happened, and a new exhibition has the photos to prove it.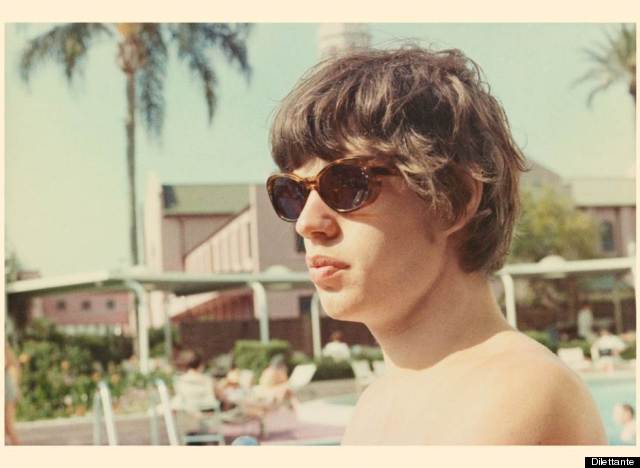 "Found" is composed of 23 never-before-shown photographs of the Rolling Stones on their first American tour. The collection of candids shot by an unknown photographer in 1965 were recently found in an unmarked box at a Southern California estate sale. Mick Jagger, Brian Jones, Keith Richards, Charlie Watts, Bill Wyman and founding member/road manager, Ian Stewart, are seen kidding around Savannah, Georgia and Clearwater, Florida. Mind you, this was before their megastardom took hold, so we are seeing a young band on the cusp of eternal fame.
From the collection of photos, the Stones look more like wayward twentysomethings on summer vacation then rockstars on tour. Beer cans, cigarettes and retro shades capture the innocence of those lazy sun-drenched days, when no one knew just how much the shaggy-haired British boys' lives were about to change. Whether you are a die-hard Stones fan or just getting a little nostalgic about summer's passing, we bet these photos will make your heart hurt in a good way.
"Found: Photographs of the Rolling Stones" will show at Dilettante in Los Angeles from October 2 until October 26, 2012.
CORRECTION: A previous version of this article incorrectly dated the British Invasion to after 1965. That reference has been removed.
BEFORE YOU GO