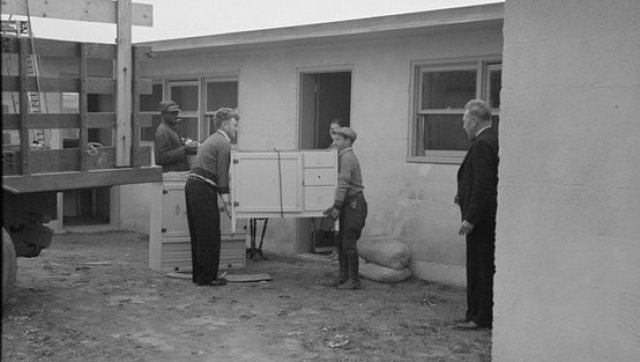 The town of Roosevelt, N.J., was born out of an era not much different from today. It was 1937, the economy was in the toilet, and the country bitterly divided.
President Franklin D. Roosevelt had won a second term in office — an election as acrimonious as today's — and with his re-election, a host of New Deal programs moved forward. One of these projects built 99 towns outside of industrial centers across the country. The town of Roosevelt, 50 miles south of New York City, was one of them.
For the full story, head over to NPR.