Watch the video above for part one of Ann Romney's appearance on Jay Leno last night, and you can also watch part two on NBC's website.
Five things we learned from her "Tonight Show" debut:
Mitt's puzzlement about why windows don't go down on planes was just "his way of dealing with the panic of knowing how dangerous" it was when Ann was trapped in a smoke-filled plane.
"Mitt is a workaholic at work, but at home, he's a playaholic."
In 2008, she told Mitt she'd never go on the campaign trail again. (In a video, for some reason.)
Ann regrets lashing out at reporters about how hard campaigning can be, but "everyone" has given her high fives about it.
The night's previous guest David Spade and Ann Romney have a similar fashion sense.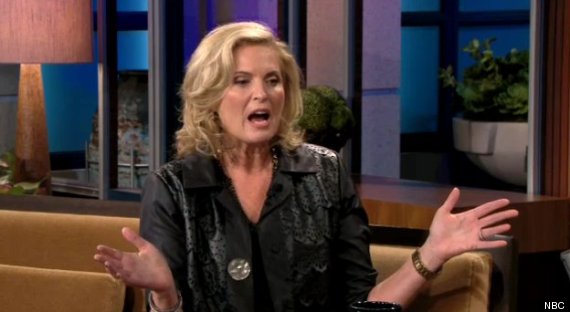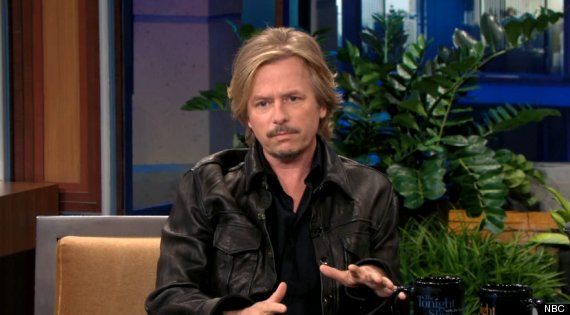 BEFORE YOU GO