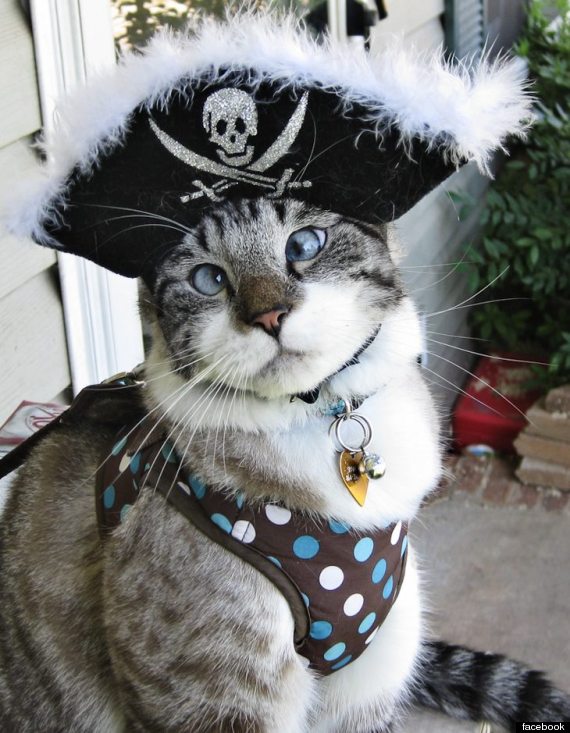 Where cross-eyed cats are concerned, it's never too early for Halloween.
Spangles may have been born on the Fourth of July (hence his patriotic name), but it looks like playing dress-up is just one of his hobbies: In addition to his pirate outfit, Spangles has unicorn, reindeer and frog costumes.
Spangles was born with one crossed eye, but can see "perfectly fine," his owner wrote on the cat's Facebook page.
And the Internet totally loves him. Spangles got the photo-scroll treatment from the cat wizards at BuzzFeed, and he's received a bunch of upvotes on Reddit. Although to be fair, Spangles' Reddit thread did also feature a photo of the cat posing with a case of off-brand soda (Diet Dr. Thunder?).
Frankly, we're still partial to cats with inflatable unicorn horns, but for a cat in a hat, Spangles is pretty darn okay.
BEFORE YOU GO