Somehow, mail always finds its way from the mailbox to a pile (which seems to magically grow every day might we add) on a random surface in our homes. No matter how many bills you pay or junk mail you throw away, it just never disappears. But with today's Craft Of The Day from Noodlehead, you'll finally be able to keep all of those envelopes sorted and organized. And you'll get that forgotten counter space back. Take a look: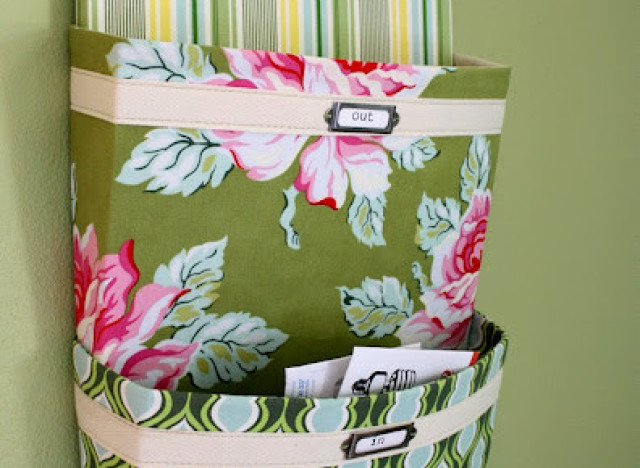 Photo by Anna from Noodlehead
This three-tiered organizer allows you to file your mail efficiently and requires minimal wall space. You can also coordinate the fabric colors to match your kitchen and label the bins with whatever words will help you stay neat and tidy. For the full tutorial, head over to Noodlehead.