Oakland Athletics pitcher Dallas Braden had a few choice words for the Stockton Police Department at a recent community anti-violence rally. These words almost got him kicked out of the rally by the Stockton Chief of Police.
When approached by a local news reporter, Braden said of Stockton, "Arm yourself or get out, its the wild west. The boys in blue are outgunned."
Braden is a longtime resident of Stockton. He moved to the California Central Valley city with his grandmother to pursue his baseball career. The 29-year-old pitcher says his grandmother has been robbed and that he was assaulted in his car during the past few weeks.
Stockton has a long history of violence, with its problems recently exacerbated by a bankruptcy fiasco that threatens a "mass exodus" of police.
Even before the recent Stockton crime wave, bankruptcy and safety issues, Stockton was voted the most miserable city in 2011 by Forbes, and only dropped to number 11 on the 2012 list.
Braden, perhaps best known for the perfect game he tossed in 2010, said "My anger is for the fear of our community. We can't do anything! We can't do anything! Like I said, if I can walk into a museum with police chiefs and officers, and I walked in there with a bat, purely because I'm walking with my grandma to protect myself. I walked in there with a bat! It starts there."
It all appears to be just too much for Braden to deal with anymore. "I'm outta here, and I've been lied to my entire life here, and I hate to see these people get lied to like this."
How upset is Dallas Braden? His neck veins speak volumes.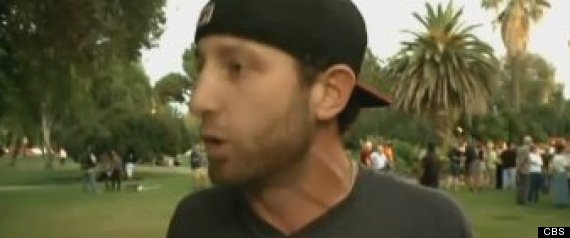 He emphasized that he's leaving with a final, "I'm outta here."
The police department responded to Braden's accusations and outburst in a statement from Officer Joe Silva, Public Relations Officer of Stockton Police.
"The stockton police department has been very transparent about what calls for service we will respond to and the reasons for the re-prioritization of the calls we will respond to."
BEFORE YOU GO