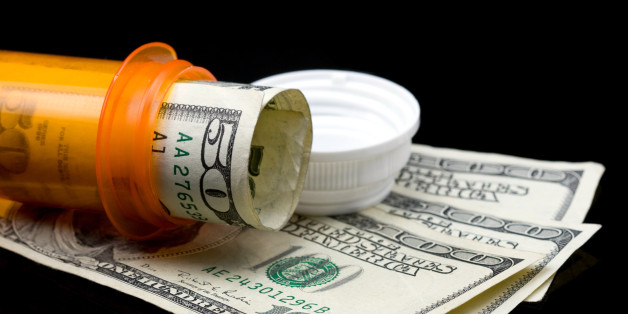 Drug companies paid $30.2 billion to settle 239 cases of alleged fraud against government health care programs like Medicare and Medicaid between 1991 and July 2012, according to an analysis published Thursday by Public Citizen, a consumer advocacy organization.
Big pharmaceutical companies like GlaxoSmithKline, Johnson & Johnson and Abbott Laboratories were accused during that period of a variety of unlawful schemes, such as overcharging the government and marketing their products to doctors for uses not approved by the Food and Drug Administration, the report says. Public Citizen tallied civil and criminal cases with settlements of $1 million or more.
During the 20 months between November 2010 and July 2012, drug makers settled 74 fraud cases with the federal government or states for a combined $10.2 billion. The $6.6 billion in settlements through July is the most ever in a single year, Public Citizen reports. Almost half of that amount, $3 billion, came from a deal announced in July between GlaxoSmithKline and the U.S. Justice Department.
While the dollar amounts may seem staggering, they're meager relative to pharmaceutical company profits, Bloomberg News reports. GlaxoSmithKline paid out $7.5 billion to resolve 20 fraud accusations since 1991, representing almost one-quarter of the total amount recouped by the government. But the company made $8.4 billion in profit in 2011 alone, or nearly $1 billion more than it's paid the federal and state governments over a 21-year period.
More than two decades' worth of payouts by drug makers were worth less than two-thirds of the profits earned by the 10 biggest drugmakers in 2010, Public Citizen noted in a release.
"Financial penalties still continue to pale in comparison to company profits and a parent company is only rarely excluded from participation in Medicare and Medicaid for the illegal activities," according to the report.
In 2010, President Barack Obama's administration announced plans to more aggressively use its authority to penalize drug company executives when firms were accused of defrauding government health care programs.
"In what will hopefully represent an emerging trend, the federal government has recently pursued criminal charges against key company employees and executives," the report says, "but the cases so far have either been thrown out or resulted in minor sentences."
BEFORE YOU GO
PHOTO GALLERY
Medical Bills: The Tragic And The Uplifting