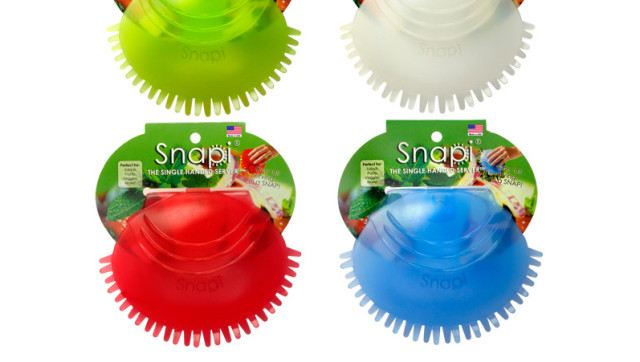 We're not talking about the Snapi because it's new. Or because we necessarily think it's a kitchen tool you should know about. We're bringing the Snapi to your attention because it's such a damn weird looking we couldn't help but share our dumbfounded-ness about its existence.
Unless you're a big fan of "The Little Shop of Horrors" and would like all of your utensils to serve as an homage to overgrown venus fly traps, we're all too certain that the Snapi will soon fall into the category of why-did-they-ever-make-this kitchen tools.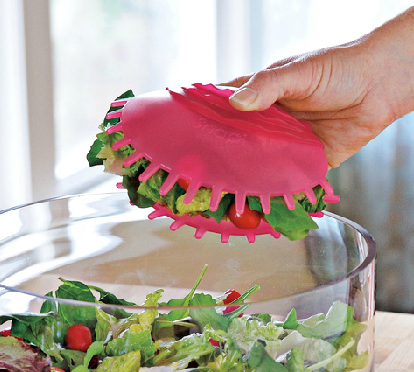 The Snapi allows you to single-handedly serve salads or pasta, which is just perfect if you're Captain Hook or a butler. Of course, it could come in handy when at a buffet where your other hand is occupied with a plate. If can see yourself in one of the situations named above, you'll be glad to hear that a Snapi is a steal, just $6.95 in one of four colors.
Want to read more from HuffPost Taste? Follow us on Twitter, Facebook, Pinterest and Tumblr.
In the market for more strange kitchen tools? Check these out.
PHOTO GALLERY
Stupid Grilling Tools
BEFORE YOU GO