Barack Obama has been known to attract niche audiences, gaining support from non-traditional political factions like "Bartenders for Obama," "Sisters for Obama" and "Hipsters for Obama" during his re-election campaign. Yet few subcultures can compare to the intense devotion exhibited "Artists for Obama," whether they are uploading art on Pinterest or selling it for thousands of dollars to benefit his campaign. It's not hard to understand why creative types love Obama, especially when compared to Romney's proposed arts cuts.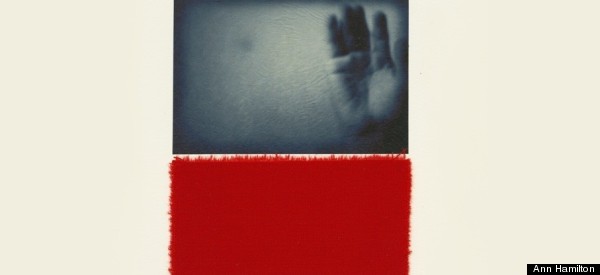 "Artists for Obama" is a portfolio of limited edition prints by 19 of contemporary art giants including John Baldessari, Ellsworth Kelly, Ed Ruscha, Richard Serra, Julie Mehretu and many more. The collection of prints by the American art's popular kids is priced at a $28,000 donation to the Obama campaign and, by extension, the Democratic National Convention. There are 150 portfolios on sale, each sign and numbered, potentially raking in a total of $4.2 million for the lucky POTUS. This is the second portfolio/fundraiser by Gemini G.E.L., a Los Angeles-based print publisher whose 2008 Obama tribute featured 13 artists for a mere $20,000 a pop.
The artists included in the Artists for Obama Portfolio 2012 are: John Baldessari, Jonathan Borofsky, Chris Burden, Frank Gehry, Robert Gober, Ann Hamilton, David Hammons, Jasper Johns, Ellsworth Kelly, Brice Marden, Julie Mehretu, Bruce Nauman, Claes Oldenburg, James Rosenquist, Susan Rothenberg, Ed Ruscha, Richard Serra, Joel Shapiro and
Richard Tuttle.

Check out the all-star tribute below and let us know if you think $28,000 is a fair price in the comments section.
PHOTO GALLERY
ARTISTS FOR OBAMA
BEFORE YOU GO