It's been a few weeks since we've seen Princess Charlene out and about, so we were definitely happy to see that the royal decided to make two major appearances on two different continents in one weekend.
First stop? Charlene went home to South Africa to host a glamourous gala dinner at the Monte Carlo Opera House for South Africa Night. Prince Albert joined his wife for the charitable event (proceeds go to the Princess Charlene Foundation), but we suspect all eyes were on Charlene. The former Olympian wore a lace gown with (we're assuming) a skin-color bodice underneath. Either way, it was quite a sexy look for the royal.
After the glitzy gala was over, the 34-year-old hopped on a plane to hit up Paris Fashion Week to take in the Akris show. We're pretty sure the rushed trip was worth it -- Akris designer Albert Kriemler has kind of become a BFF of hers in the past year. He dressed her for her red carpet turn at the 2012 Oscars, what we consider to be her most awesome appearance stateside.
"When I design a collection I always think of her," Kriemler told InStyle.com back in June. "It's wonderful. When I design clothes I truly develop something that is appropriate for her and appropriate for the occasion she needs something for."
Perhaps he had something in store for Charlene's next Oscars trip at the show yesterday? (A girl can dream, right?) The princess opted for a maroon suede sheath for her front row appearance. It wasn't our favorite look, but she looked gorgeous nonetheless.
So there you have it: Charlene's big weekend. Check out the photos from her trips to South Africa and Paris and tell us what you think of the looks.
South Africa Night Gala: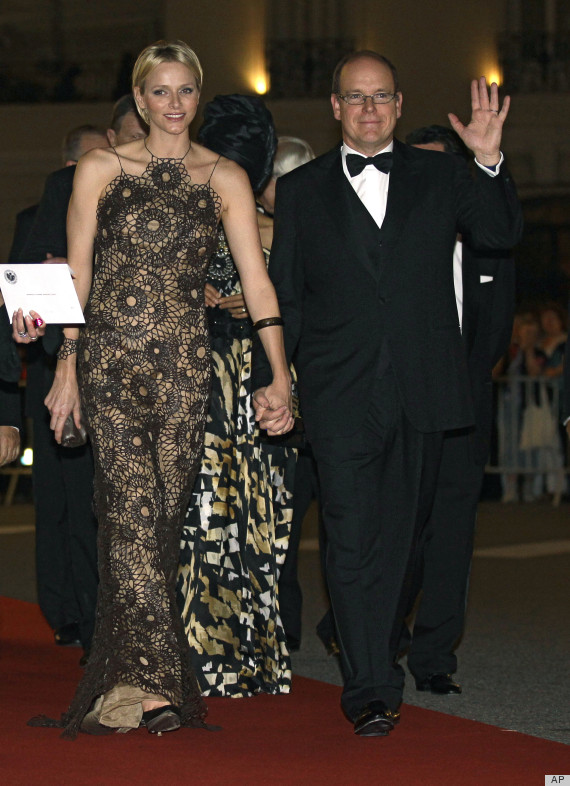 Front row at Paris Fashion Week: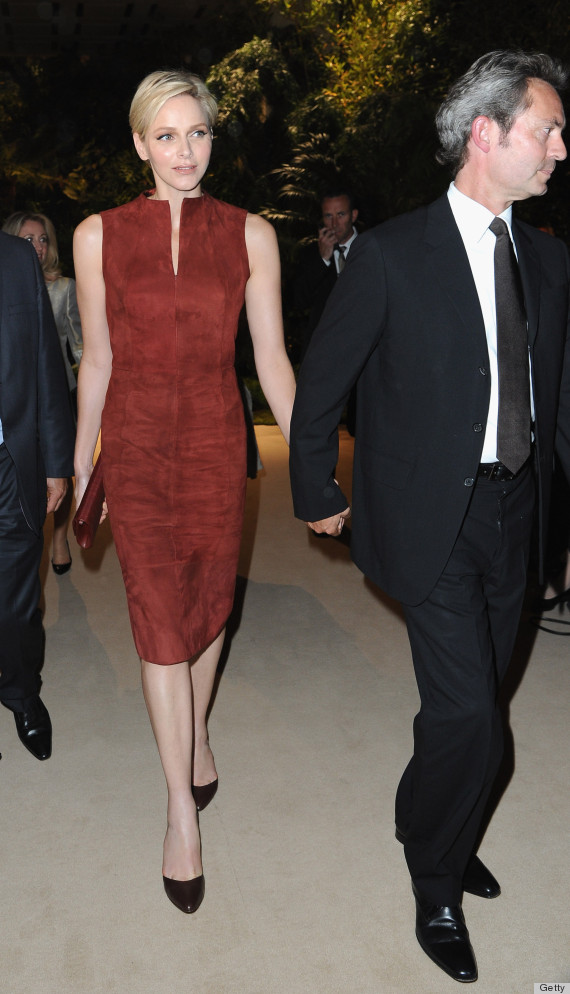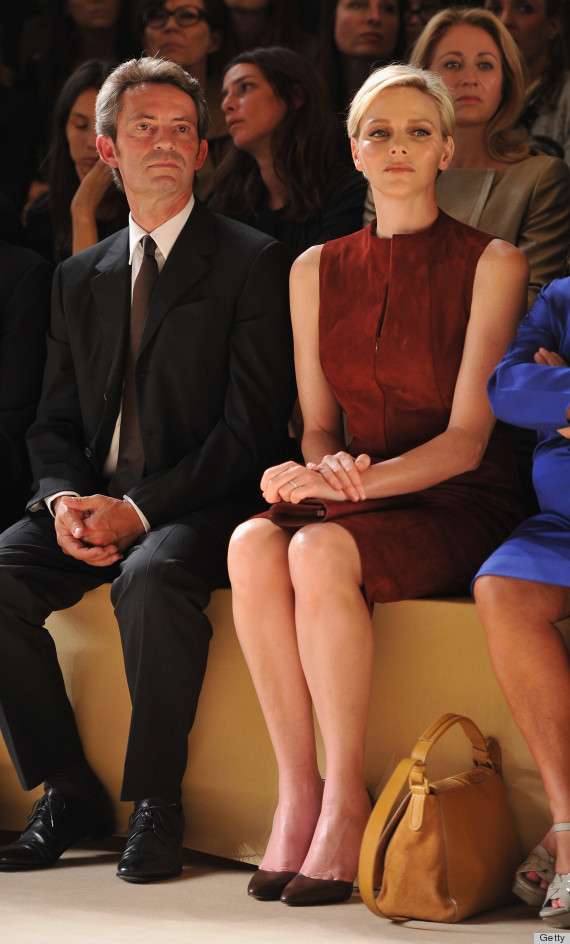 See more of Princess Charlene's royal style!
PHOTO GALLERY
Princess Charlene's Style Evolution
Want more? Be sure to check out HuffPost Style on Twitter, Facebook, Tumblr and Pinterest.