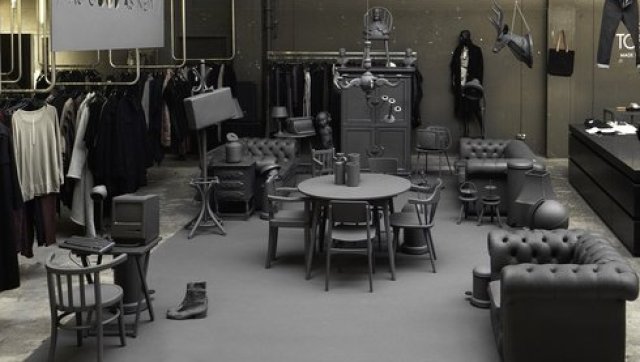 We love second-hand furniture: Not only does its vintage appeal give our homes a sense of character and history, but repurposing used items is way more environmentally friendly than buying only mass-produced decor. So when we came across the 'As Good As New' vintage home line, which is made by completely covering old furniture and accessories in a cool grey matte finish, we were definitely intrigued.
Photo Courtesy Of As Good As New
The brains behind these products, Dutch companies Gummo Advertising, i29 Architects and Krimpex Coating Systems joined forces for the first time four years ago when they designed an all-grey office space for Gummo by developing a unique solvent-free plastic-like spray coating. After the success of their moody and sophisticated interior design, they recently launched the new product line to bring the same style and mentality to the marketplace.
Besides for the company's website, Dezeen recently reported that the wares are now for sale at the high-fashion SPRMRKT pop-up shop in Amsterdam.