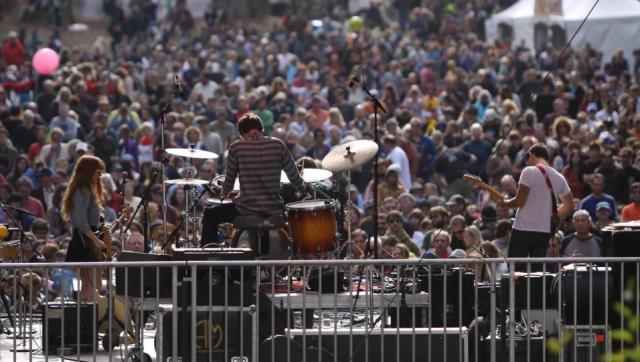 Hey, San Francisco! We don't know if you've looked at the calendar lately -- you may have been too busy soaking up that 87-degree sunshine in Dolores Park.
But we just did a double take at our schedule and there's no doubt about it: this might be our best week in history.
(SCROLL DOWN FOR EVENTS)
Allow us to count the ways. One of the biggest music festivals in Golden Gate Park; MLB playoffs and our team is in the postseason; Fleet Week; the city's biggest literary event; all-you-can-drink whiskey; America's Cup; a street fair; a parade--need we even go on?
"San Francisco was just named 'America's Best City' because of events like these," said Mayor Ed Lee in a statement. "Not only do they showcase the City to the world, but they bring jobs and a significant economic impact to our local economy."
Worried about getting around with the influx of tourists and activity? Check out SFMTA's map below to help you navigate the chaos: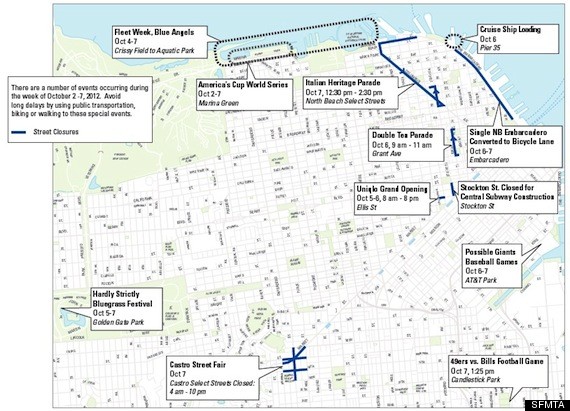 We can hardly keep track of the events ourselves, so what better way to get organized than with a handy slideshow? (We are The Huffington Post, after all.)
See what you're doing in the city this weekend:
PHOTO GALLERY
San Francisco's Best Week Ever