A new Tumblr blog called " I(Kea) Got 99 Problems And A Bitch Ain't One" has appeared. The blog makes a mockery of the Saudi Arabia IKEA catalogue that photoshopped women out of its pages.
That's right, an entire blog dedicated to replacing, hiding and disguising women in photos with pieces from the international retailer's furniture line.
For instance, Ingrid Bergman is replaced with a mirror in a still from the movie Casablanca. And Madonna? She's become a bookshelf and lamp. Even Michelle Obama became a storage cabinet.
And even though this Tumblr is as politically incorrect as the advertisements in question, it's definitely sending a message. Thanks Buzzfeed for this little gem.
Below are the images found in Ikea's Saudi Arabian and American catalogues.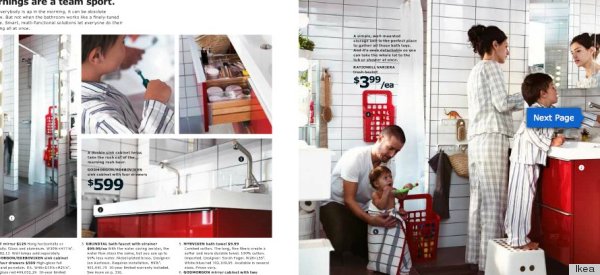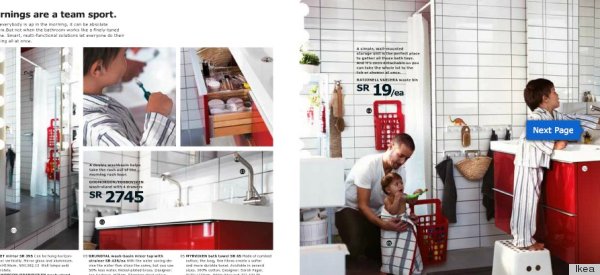 BEFORE YOU GO