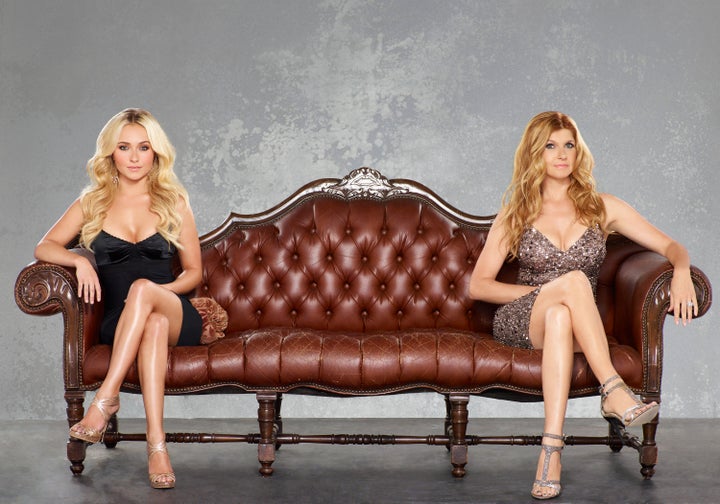 The original songs of "Nashville" are coming to iTunes. Like "Glee" and "Smash" before it, "Nashville" will release original songs featuring the vocal talents of the ABC series' stars Connie Britton, Hayden Panettiere, Charles Esten, Jonathan Jackson, Clare Bowen and Sam Palladio.
"This is a dynamic and innovative partnership," Peter DiCecco, senior vice president of ABC Music Business Affairs, said in a statement. "Unlike any other show, the music originates with the story. By doing this, television's next great drama will have a soundtrack to match."
ABC Studios and Big Machine Records are partnering to release the music, beginning Tuesday, October 9.
"'Nashville' is a project that is very close to our hearts, and we are elated to have found a partner with the same passion and vision for the accuracy we are trying to achieve in the show," Dawn Soler, senior vice president of ABC TV Music, said in a statement.
"Nashville" stars "Friday Night Lights" and "American Horror Story" alumna Britton as Rayna James, a country music veteran who is facing sinking sales, while Panettiere plays Juliette Barnes, a young country pop star burning up the charts.
"Nashville" premieres on Wednesday, October 10 at 10 p.m. ET on ABC.
PHOTO GALLERY
New ABC Series
BEFORE YOU GO