Looks like motherhood is doing great things for Snooki!
Not only is the "Jersey Shore" star acting 10 times more responsibly lately, but it appears she's basking in her new mommy glow. Nicole Polizzi posted a photo on Instagram, showing off her gorgeous, makeup-free look.
"Legit loungin in pjs & no makeup. I feel good," Snooki wrote, adding another picture of her working out while watching President Obama and Mitt Romney duke it out during the presidential debate.
Snooki has lost almost all of her pregnancy pounds, and fans are noticing. Her followers tweeted at her all night, saying things like, "bye bye baby weight #gosnooks" and "looking better than ever! #KeepItUp #beautiful." Snooki's response? "WOHOOO."
But all the hard work is worth it for Snooki, who is absolutely in love with her little guy, Lorenzo. "Cuddlin with my dream boy," she tweeted, posting a photo of her 1-month-old son.
See pictures of Snooki without makeup below: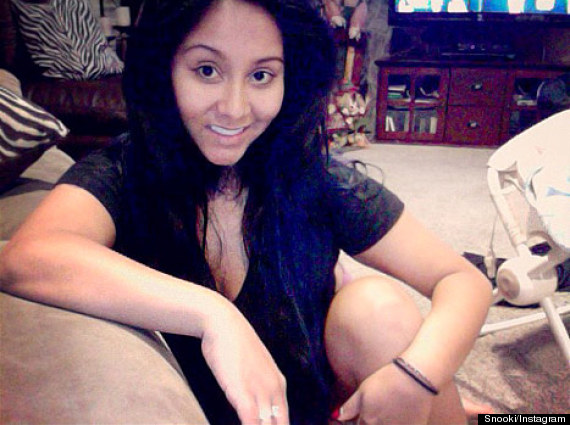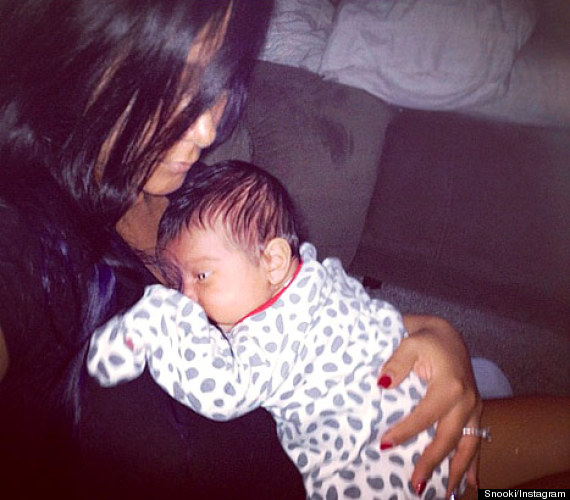 BEFORE YOU GO
PHOTO GALLERY
Snooki Over The Years