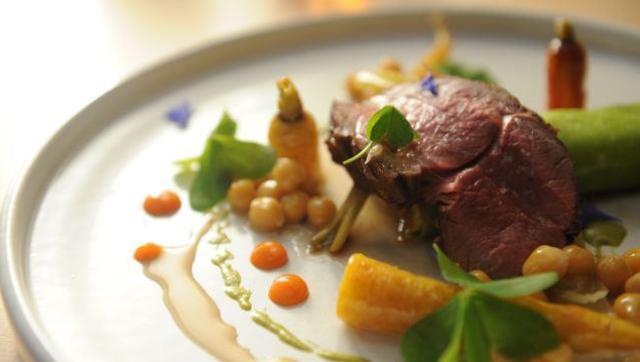 The national San Francisco restaurant coverage continues on, this time with a nod from Esquire's Food and Travel Editor John Mariani.
Mariani included local favorites AQ and State Bird Provisions in his Best New Restaurants in America list this week, drawing both into the national spotlight.
At State Bird, he noted both the unpretentious décor and dim sum-style delivery, but mainly focused on the food.
"The place is friendly, full of vitality, and everyone sits and waits to see what the next rolling dim-sum cart will carry," he wrote about the restaurant. "It is very hard to go wrong with anything from those carts."
Mariani also had high praise for AQ, including it in his trend report as evidence that "the big, splashy restaurant is not dead." Such a statement certainly applies at AQ, where a seat at the large bar is prime real estate and even the dining room changes with the seasons.
"Radiant presentations were buoyed by both delicate and bold flavors," he wrote, before describing several of chef Mark Liberman's creations. "Every one of these combinations is dazzlingly new, yet each makes the kind of perfect sense that might cause a visiting chef to ask himself, 'why the hell didn't I think of that?'"
Mariani's list is the second national honor for State Bird Provisions, which was named the number one best new restaurant in America by Bon Appetit. The restaurant has also received nods from the New York Times, Conde Nast Traveler and Tasting Table.
AQ was also nominated for the Bon Appetit list, noted for its classic cocktails (namely the Churchill's Bane, a spirituous gin and juniper sipper) and its soft potato gnocchi. The New York Times called the restaurant a bright addition to Central Market.
Check out which other restaurants made Mariani's Best New Restaurants list in our slideshow below:
PHOTO GALLERY
Esquire's Best Restaurants 2012
BEFORE YOU GO