Touted as an "icon of American culture" and celebrated as one of the most romantic moments ever captured on camera, Alfred Eisenstaedt's "Kissing Sailor" image is one familiar to most of us.
But now one website is turning our understanding of this saucy picture on its head, saying the image "unambiguously depicts an act of sexual assault " and not a romantic moment between lovers.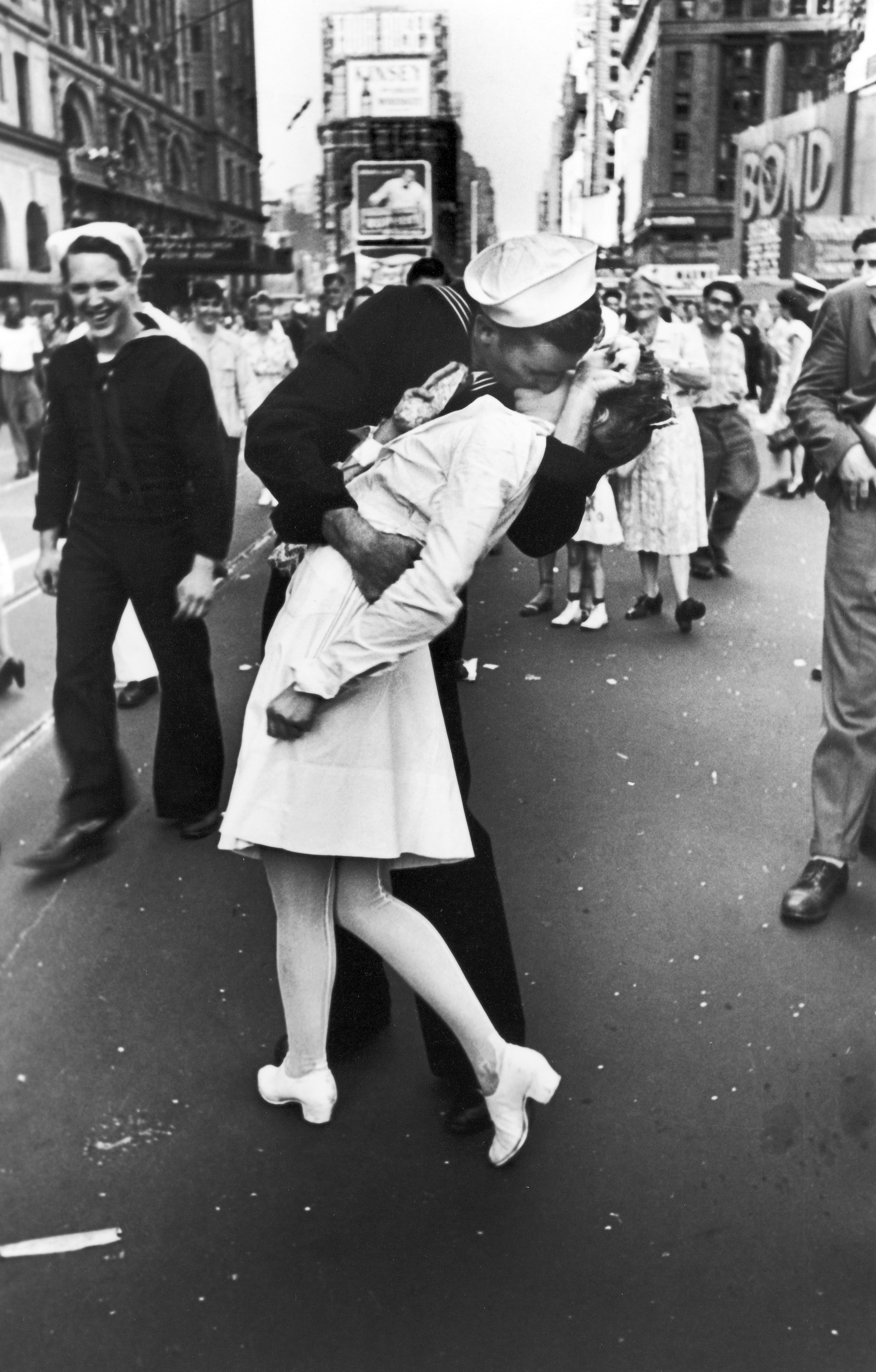 Feministing.com, quoting a blogger from London known only as "Leopard," argues that "far from being a kiss between a loving couple, we learn that George and Greta were perfect strangers. We learn that George was drunk, and that Greta had no idea of his presence, until she was in his arms, with his lips on hers…It seems pretty clear, then, what George had committed was sexual assault."
"A closer look at the image in question shows corroborating details that become stomach-turning when properly viewed: the smirks on the faces of the sailors in the background; the firm grasp around the physically smaller woman in his arms such that she could not escape if she tried; the woman's clenched fist and limp body," the website adds.
Earlier this year, Lawsonry.com had made a similar argument on its site.
In May, The Huffington Post reported on a book that claimed the couple famously photographed in Times Square were strangers, not lovers.
George Galdorisi and Lawrence Verria, authors of "The Kissing Sailor," claimed the pair are George Mendonsa and Greta Zimmer Friedman. They add that Mendonsa's girlfriend at the time, who later became his wife, is also visible in the photograph.
But this claim has also been made before.
The Veterans History Project from the Library of Congress interviewed Friedman about the kiss in 2005. "It wasn't my choice to be kissed," she said then. "The guy just came over and grabbed!"
"The unwillingness to recognize a problem here is not surprising, considering the rape culture in which we live," "Leopard" writes in her blog. "It is not easy to assert that a woman's body is always her own, not to be used at the whim of any man without her consent. It is far easier to turn a blind eye to the feelings of women, to claim that they should [empathize] with the man, that they should be good sports and just go along with it."
Romantic moment or sexual assault? Tell us what you think in the comments.
This post has been updated to include additional information about similar arguments made about the photograph.
BEFORE YOU GO