Justin Bieber's mom, Pattie Mallette, recently opened up about her love life to Ellen DeGeneres, revealing that she promised Justin she'd wait till he was 18 to start her own dating life. Since the teen heartthrob reached that milestone earlier this year, DeGeneres offered to buy Mallette a Match.com membership and help her screen potential suitors.
But who needs online dating, when you have Ryan Seacrest as a matchmaker?
Seacrest evidently hooked up Mallette, 37, with "The Bachelor" host Chris Harrison, who ended his 18-year marriage to Gwen Jones in May.
The pair went to see Justin's show at the Staples Center and got along famously, from the looks of a photo Mallette shared on Twitter. "Had a great night w @chrisbharrison! Thanks @RyanSeacrest for setting it up," Mallette gushed. Harrison tweeted, "Huge thanks to @justinbieber @pattiemallette for an incredible night. Huge cool dad pts! Great show!"
But one important question remained. "Does he get a rose?" Seacrest wanted to know.
Alas, it seems unlikely that Harrison, 41, will be stepdad to Justin anytime soon. A source close to Mallette told Us Weekly, "It was just a fun, friendly night! No real sparks, but they had a blast . . . She's known Chris before and they are acquaintances. No real romance though."
And as for Bieber's relationship with girlfriend Selena Gomez, Mallette couldn't be more supportive. "She's just a sweetheart. She's kind and generous and loving," Mallette told the AP last month when promoting her new book, "Nowhere but Up: The story of Justin Bieber's Mom."
Had a great night w @chrisbharrison! Thanks @ryanseacrest for setting it up.campl.us/mbwZ

— Pattie Mallette (@pattiemallette) October 3, 2012
Does he get a rose? RT @pattiemallette: Had a great night w @chrisbharrison! Thanks @ryanseacrest for setting it up.campl.us/mbwZ

— Ryan Seacrest (@RyanSeacrest) October 3, 2012
Huge thanks to @justinbieber @pattiemallette for an incredible night. Huge cool dad pts! Great show!

— Chris Harrison (@chrisbharrison) October 3, 2012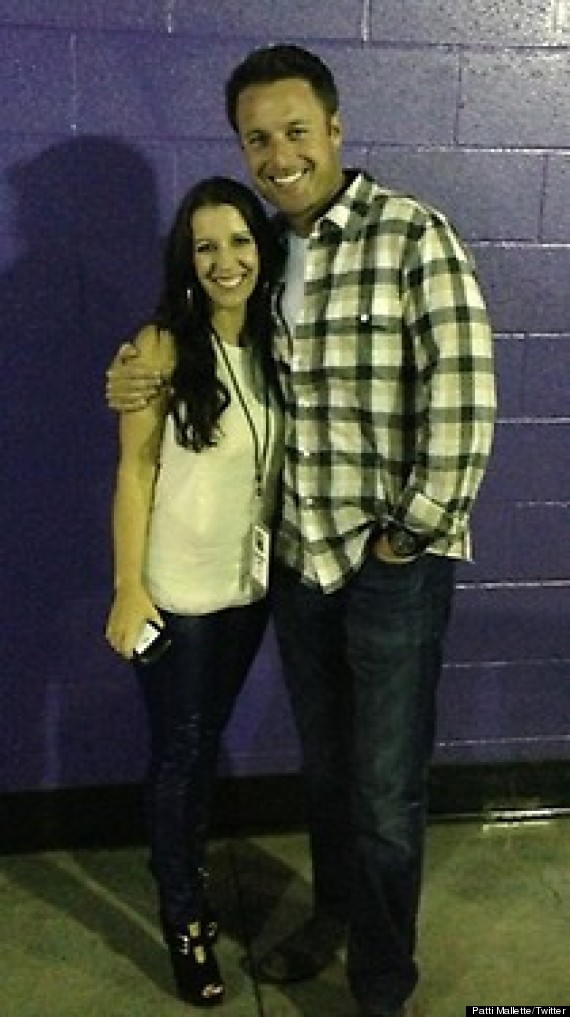 BEFORE YOU GO
PHOTO GALLERY
Justin Bieber's Many Looks Through The Years