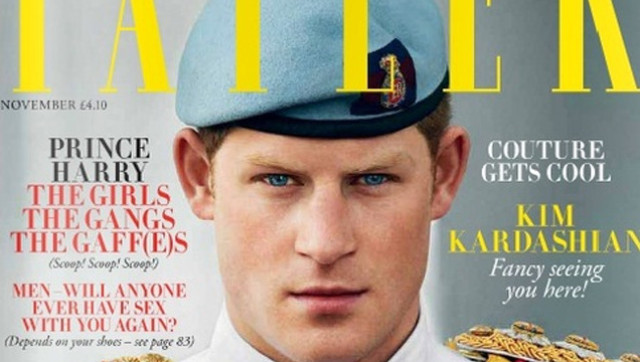 A certain picture of Prince Harry has been making the internet rounds. But don't worry, we're not talking about one of those infamous nude party snaps, but rather a significantly more flattering shot of the royal: his cover for Tatler. Cue the swooning.
The prince graces the cover of the British magazine's latest issue, decked out in his finest military gear. Aside from Harry looking particularly dreamy, the cover caught our eye because he's being touted as Tatler's "Man of the Year" -- not too shabby for a royal recently in the doghouse. In fact, a survey reported that 59% of respondents had a higher opinion of Prince Harry after the recent scandal, according to the magazine. (We're sure Morrissey will have a thing or two to say about that.)
But the 28-year-old isn't the first of the royal clan to get his very own Tatler cover. Kate Middleton got the Andy Warhol treatment back in 2011 and was featured on the cover again earlier this year. Even Pippa Middleton got her very own cover soon after the royal wedding. Of course, none of these cover stars actually posed for the mag. Publications usually have to opt for file photos if they want to feature the royals on newsstands and some magazines even resort to drawing them on covers.
"Dirty Harry," as Tatler so eloquently refers to the prince, has actually posed for a magazine in the past when he was featured on the cover of British GQ last year along with wounded military servicemen. So we're keeping our fingers crossed for another Prince Harry photo shoot in the near future. For now, we're just going to go back to getting lost in his blue eyes. Check out the cover and tell us what you think.
PHOTO: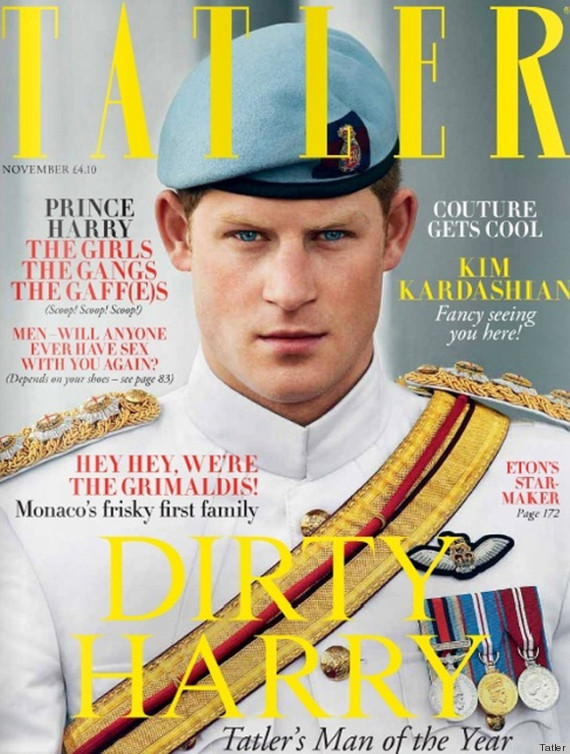 See more pictures of Prince Harry throughout the years!
PHOTO GALLERY
Prince Harry Through The Years!
Want more? Be sure to check out HuffPost Style on Twitter, Facebook, Tumblr and Pinterest.