Now that Lady Gaga has ditched her bright blond locks for a darker shade of brown, the pop star is resembling another one-of-a-kind artist -- Lana Del Rey.
Gaga's reddish hair looks strikingly similar to that of Del Rey, who has been sporting her luscious locks since hitting the music scene in June 2011 with her debut single, "Video Games."
The unique artists, both 26 and both from New York City, also share similar taste in makeup, sporting prominent eyeliner, lovely shades of lipstick and strong brows. It's hard not to see the resemblance between them!
And funny enough, Gaga and Del Rey are reportedly friends and have actually hung out a couple of times in the past with their mutual friend Lindsay Lohan.
Do you think they're lookalikes? Check out the photos below: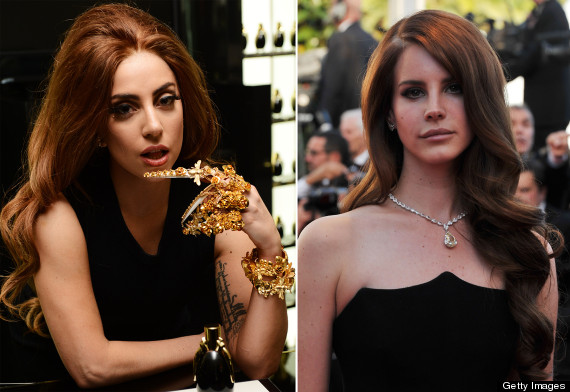 BEFORE YOU GO
PHOTO GALLERY
Celebrity Dopplegangers