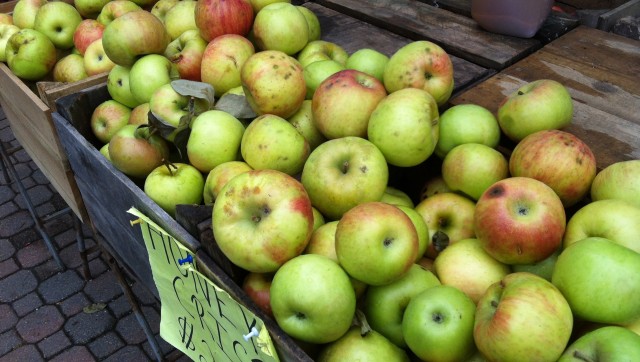 ARLINGTON, Va. -- Brisk, chilly fall weather pushed into the D.C. area this weekend and while the rain and overcast skies may have been a bit of a downer, there's nothing like perusing a farmers market to add some color to an otherwise dour day.
The Huffington Post paid a visit to the Columbia Pike Farmers Market at Columbia Pike and Walter Reed Drive on Sunday to stock up on some autumn produce and other goodies. We came home with some fresh bread, pastries and few bags of apples and pears -- but there was certainly a lot there we would have liked to take home.
The regular season market happens Sundays through November, 9 a.m. to 1 p.m. A new winter market, with shorter hours, runs December through April.
Take a look at the bounty of fall ...
PHOTO GALLERY
Columbia Pike Farmers Market
BEFORE YOU GO