It's been a rough week for Mariah Carey. Footage of fellow judge Nicki Minaj cussing at Carey on the "American Idol" set surfaced Tuesday, along with reports that Minaj threatened, "If I had a gun, I would shoot her."
But Saturday, Carey was all smiles at a "Family Day" celebration at Santa Monica Pier. Carey, 42, and husband Nick Cannon, who turns 32 today, posed with their 17-month-old twins, Monroe and Moroccan.
Roe donned a frilly white frock and matching specs for the occasion, while Roc sported khakis and a natty blue pullover. The adorable duo always look festive, whether decked out in black-tie party duds for a birthday bash or dressed as superheroes for Halloween.
While Roc seems to be fascinated with the multicolored balloons in the photo, the twins have demonstrated a variety of other interests, including lounging on flotation devices, driving a toy Ferrari and playing a miniature piano.
For more photos of Carey and Cannon's tykes, check out Dembabies.com.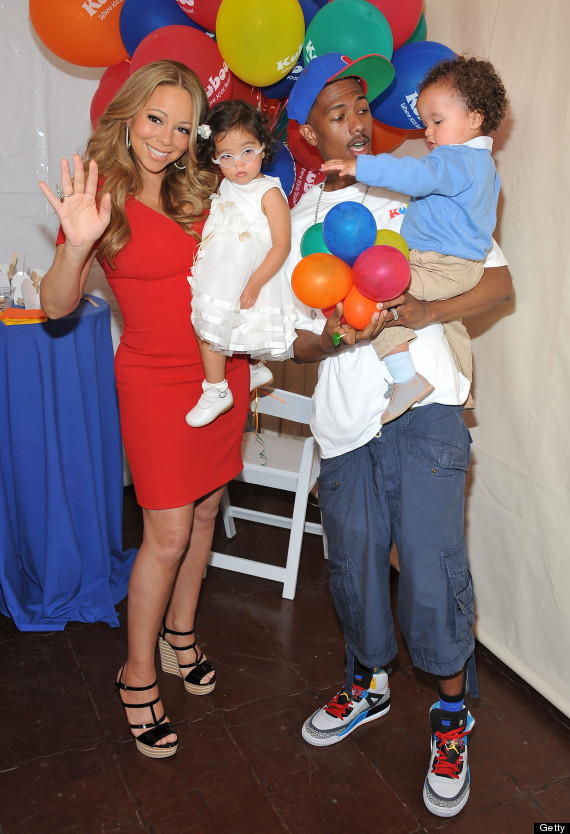 BEFORE YOU GO
PHOTO GALLERY
Mariah Carey's Twins