Nicole Kidman has been happily married to country star Keith Urban for six years now, but the 45-year-old actress can never seem to escape her past and her highly publicized relationship with Tom Cruise.
Since Cruise and his third wife, Katie Holmes, have split, Kidman has opened up about her ex-husband and their Hollywood romance. In a new interview with Harper's Bazaar, "The Paperboy" star compares her two marriages and reveals that although Cruise made her happy, she feels much more confident and free with Urban.
"In those early years, it was like, 'I'm here and I'm clutching onto your arm, and it all feels a little overwhelming and really strange,'" Kidman recalls of tying the knot with Cruise after meeting and falling in love with him on the set of "Days of Thunder," adding, "I was shy. Deeply shy. I didn't feel comfortable at all. But I felt very comfortable at home."
After they split in 2001, Kidman says she felt more fulfilled in her life and career, considering her superstardom was no longer based on her relationship with Cruise. "Having your work be the basis of fame, that's a far more stable feeling," she reveals.
Kidman met Urban, 44, in 2005 and the couple now have two kids together, daughters Sunday Rose, 4, and Faith Margaret, almost 2. She also has two adopted children with Cruise -- Isabella, 19, and Connor, 17. "Time goes by so fast now," Kidman says, "... Having raised two little kids who are now adults and two new children in the world, it's fleeting."
As for her bond with Urban, who was recently named a judge on "American Idol," Kidman confesses he gave her the new attitude she always needed.
"He just gave me confidence through just being very kind to me and understanding me, opening me up to trying things, my sexuality, those sorts of things," Kidman gushes. Compared to Cruise, she characterizes Urban as "more like an ocean; he took me out."
Kidman adds that she always appreciated "a bigger, stronger personality; that's what I've been drawn to. I need protection. Everyone wants to feel someone's got their back."
See photos from Kidman's Harper's Bazaar shoot with Terry Richardson below: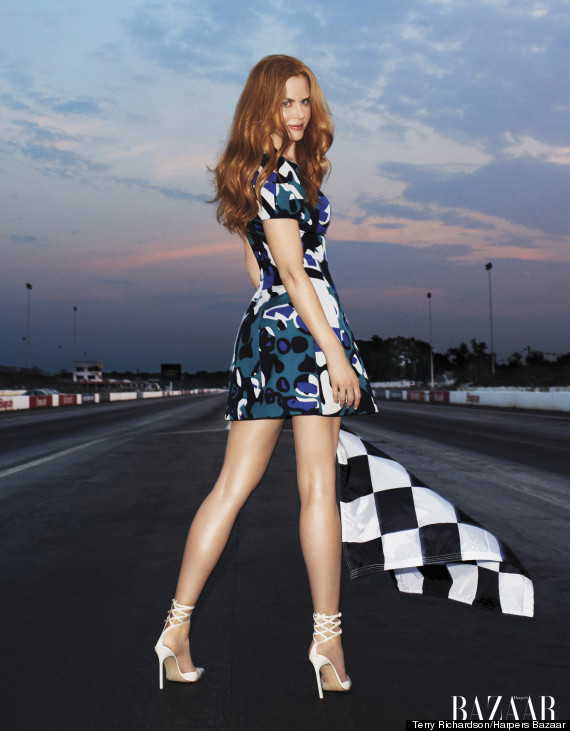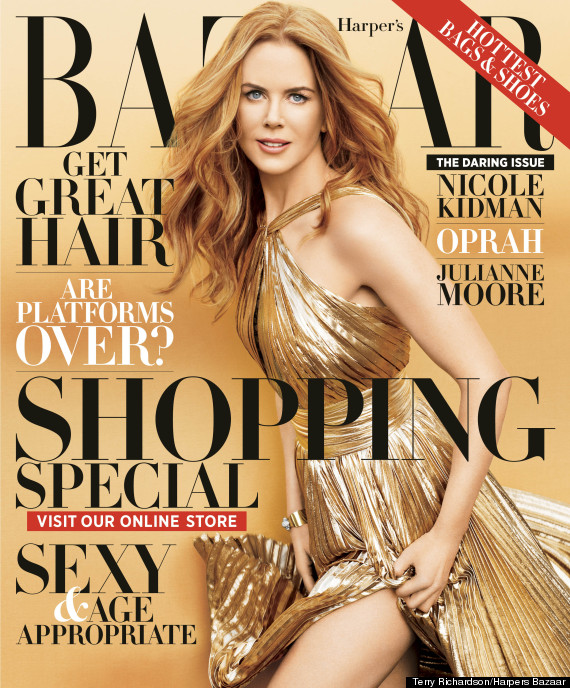 BEFORE YOU GO
PHOTO GALLERY
Celebrity Couples