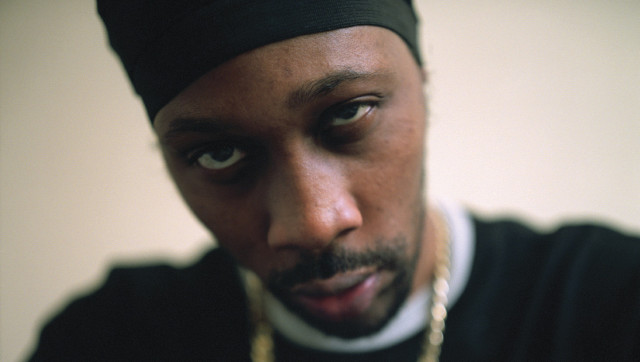 TOP 5 FOR MONDAY, OCTOBER 8
1. RZA At State Theatre
The most captivating member of the Wu-Tang Clan is always worth checking out. 9 p.m., 18+, $20
2. Melvins Lite At Black Cat
Go see the band that made Kurt Cobain want to start a band. 8 p.m., all ages, $16
3. 2nd Annual Restaurant Week At The Village At Shirlington
2-course lunches for $12 and a 3-course dinners for $25. It's Columbus Day. Any holiday is a decent reason not to cook. Through Sunday. Fifteen restaurants are participating.
4. Public Image Ltd At 9:30
John Lydon is still going. The band is back after a 10-year hiatus. 7 p.m., all ages, $35
EVERYDAY IS HALLOWEEN PICK
5. James Iha At U St Music Hall
If you enjoyed "Let It All Come Down" and his super-group Tinted Windows, you'll enjoy his newest solo LP, "Look To The Sky." Gentle sounding, well-structured mid-tempo pop songs about love lost. The Pumpkin without angst still loves The Cure, he just doesn't have to sound as spooky. 7 p.m., all ages, $15
UPDATE: Since posting our picks, the James Iha show has been cancelled.
TOP 5 FOR THE NEXT 5 DAYS
Tuesday, October 9
Paranormal Behavior: Stories About Hauntings, Clairvoyance and Alien Abductions at Town Boutique
SpeakeasyDC presents this season appropriate evening of tales of the absurd.
Wednesday, October 10
Blue Holes and Dark Energy: Mapping the Unknown at National Geographic Live
The winners of the 2011 Nobel Prize in Physics and National Geographic's Explorer of the Year in 2011 will explain the universe.
Thursday, October 11
A Discussion on Live Performance and Contemporary Art at Corcoran
The five artists that made up the "Take It To The Bridge" series will discuss their art. We're interested in what new bride, seven-times over, Kathryn Cornelius has to say.
Friday, October 12
Smoking Popes at Red Palace
Without the Popes, there's no Alkaline Trio or Fall Out Boy. They're one of Morrisey's favorite bands for the same reason. Hooky pop songs about longing for love. Embracing nostalgia, they'll be performing their 1994 classic "Born To Quit" in its entirety.
Saturday, October 13
Writers on the Row at Bethesda Lane
This book festival begins on Thursday and runs through Sunday. Saturday is our pick because of an appearance by SVU detective Richard Belzer. The Belz! Conspiracy theorist, comic, actor and man with a little dog, The Belz will be reading from his newest book, "Dead Wrong: Straight Facts on the Country's Most Controversial Cover-Ups."
PHOTO GALLERY
Save The Date
BEFORE YOU GO