Of all the days to experience technical difficulties, the last day to register online to vote isn't an ideal one.
Tuesday October 9th is the last day in Colorado to register to vote, and the Secretary of State's Office says it's experiencing "internet technical difficulties" (Scroll to the bottom for a screen shot of the message on the Colorado SOS website).
"We're getting an incredibly high traffic volume," Colorado Secretary of State spokesman Andrew Cole told the Denver Post. "We've doubled the number of servers available. The application may be slow. People can try again in a few minutes or download the PDF voter registration form and return it with the instructions on the site."
According to Cole, some 6,300 have completed their voter registration through their site as of 1 p.m. Tuesday.
Shortly after the website posted it's warning, Colorado Common Cause, a non-profit that brought a lawsuit against Secretary of State Scott Gessler for removing voters from voter registration rolls, issued a press release:
Today is the last day to register and the Secretary of State's website continues to have issues registering voters.

The implications of this website meltdown can affect thousands of voters who are submitting their voter registrations on the deadline.
If you are experiencing difficulty with the website and wish to register to vote online, register here.
See a screenshot from the Colorado Secretary of State's website: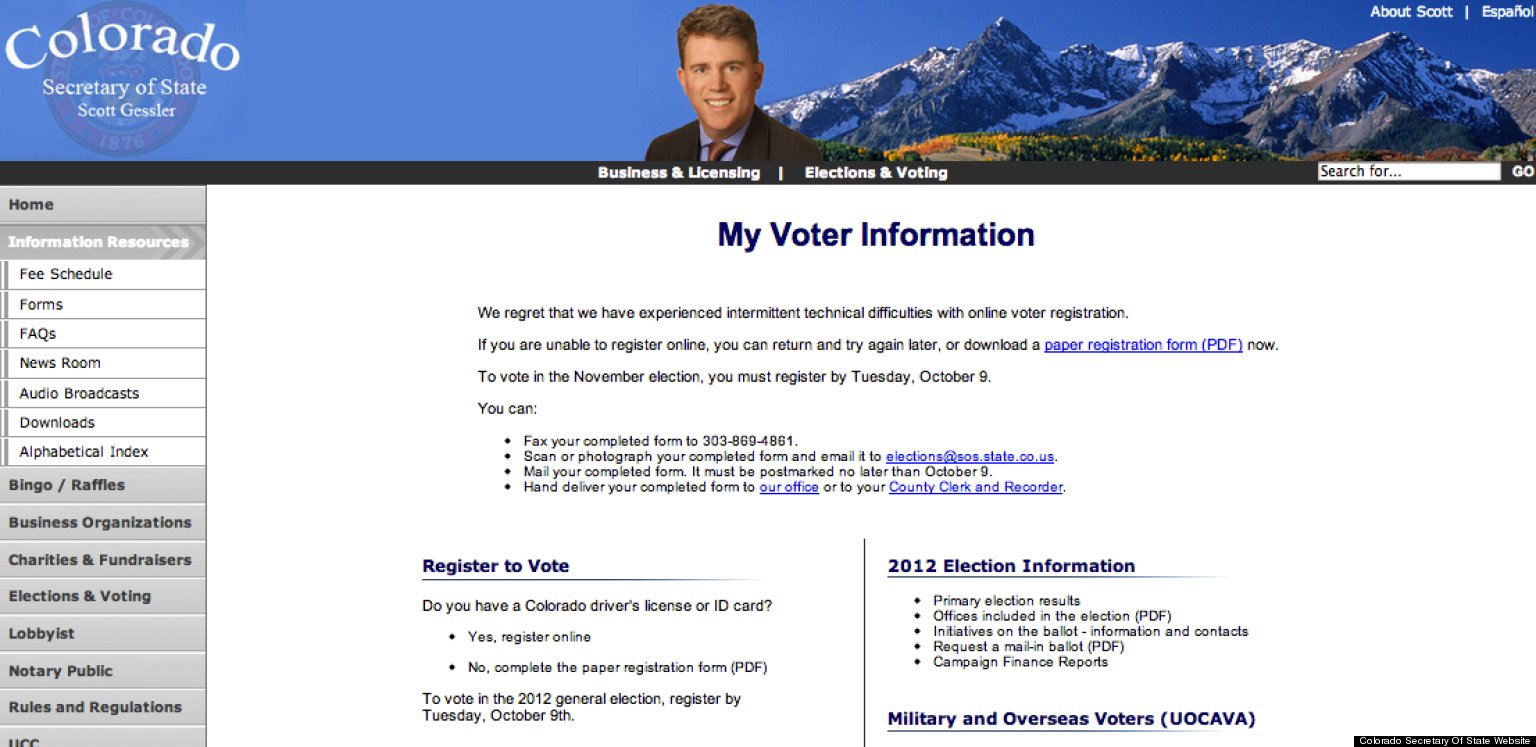 BEFORE YOU GO