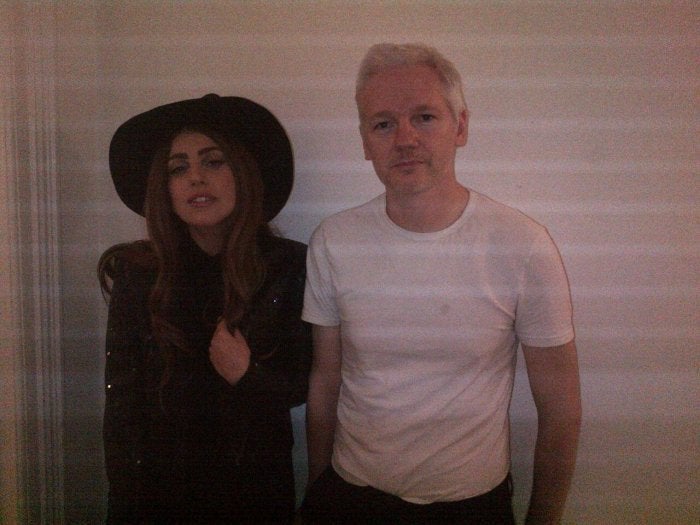 WikiLeaks chief Julian Assange got one of his most famous, and random, visitors on Monday night when Lady Gaga dropped in on him at the Ecuadorian embassy in London.
It's not exactly clear why Gaga, who is in London to promote her new perfume, went to see Assange. But it could have something to do with rapper MIA, who noted that the pop superstar was making an appearance at famed department store Harrods on Sunday. She tweeted at Gaga, "if ur at harrods today , come visit Assange at the Ecuador embassy across the st. im there. ill bring TEA and CAKE."
Gaga took till Monday to take MIA up on her offer, though there's no word on whether MIA was there when she snapped a grainy, lo-fi picture of herself with Assange. She uploaded it to her website with the caption "No headline." She was later pictured leaving the embassy.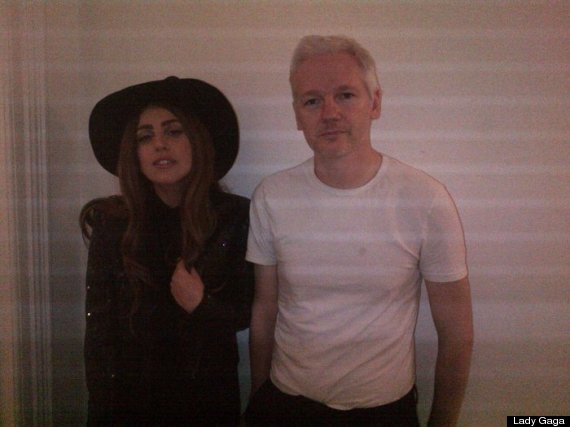 BEFORE YOU GO