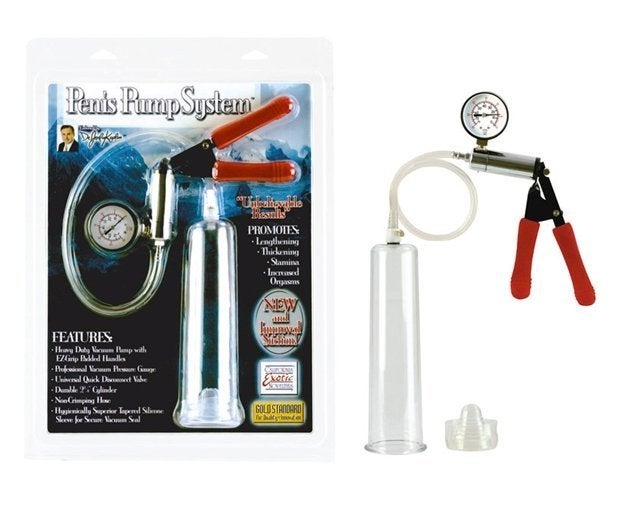 A small time thief was about to make off with $250 from an adult store in Dallas when he realized that he had the opportunity to also steal a penis pump -- so he rose to the occasion.
It remains unclear who the man is or which pump he chose, but as the Observer notes, a true believer in pump action would have chosen the Dr. Joel Penis Pump System. On the Zone d' Erotica website, the pump is described as a "heavy-duty high pressure metal vacuum pump with EZ grip padded handles, professional vacuum gauge, flanged clear cylinder, non-crimping flexible hose, universal interlocking male and female connectors, quick disconnect valve, and a hygienically superior silicone vacuum seal."
All of these attributes are extremely important for "reliable use," according to the site.
The theft is still under investigation.
BEFORE YOU GO
PHOTO GALLERY
Amazing Anatomies