Pink wig lovers rejoice, Nicki Minaj is making a return to store shelves this fall.
Nicki confirmed that she will be releasing an extended version of her successful sophomore album "Pink Friday: Roman Reloaded."
"Pink Friday: Roman Reloaded: The Re-Up" will be available for purchase on November 19 internationally reports Digital Spy. That's the same day that Rihanna will be releasing "Unapologetic." Rih announced her news today and shared her album's cover, on which she poses nude.
Minaj's album will include hits like "Starships" and "Beez In The Trap" as well as a few new songs including "The Boys," Nicki's most recent single featuring Cassie.
Here's the artwork for Nicki's disc: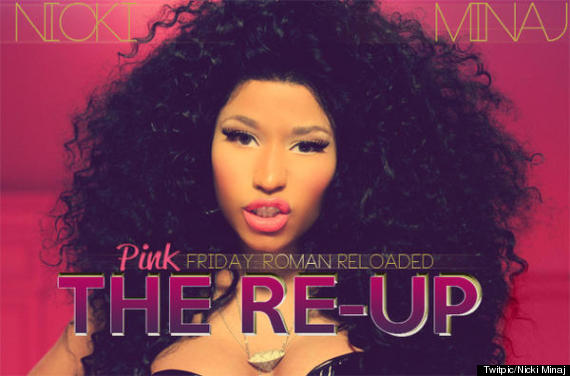 "Pink Friday: Roman Reloaded" has sold over one million units in the US. The album debuted at number one on the Billboard charts, selling 251,551 units in its first week.
PHOTO GALLERY
Reactions To 'Roman Reloaded'
BEFORE YOU GO