Since its grand opening in June, New York City's 54 Below has welcomed some truly impeccable talent, from legendary Broadway diva Patti LuPone to "Smash" star Brian d'Arcy James to acclaimed comedic pianist Mark Nadler.
But on Oct. 14, the venerable Manhattan nightspot will host a performer with a somewhat different background: Tom Judson, who is also known as gay porn star Gus Mattox. The 51-year-old singer-songwriter will hit the stage with an all-new cabaret act he's titled "Nature Boy: Songs Of The Earth & Sky," featuring music that incorporates "natural elements of the universe," including tunes by The Beatles, Claude Debussy and Lionel Hampton.
Though Judson retired from the adult film industry in 2006, he doesn't mind if fans will be attending the one-man show to witness his musical prowess, or because of their vested interest in his other (ahem) talents.
"Whatever gets them in the seats is fine with me," the New York state native, whose credits include movies like "Dangerous Liaisons" and "Night Callers," declares. "Plus, I'm proud of having worked in porn; it's not like it's an embarrassment for me. I had a great time working in that business."
For Judson, porn was merely one trajectory on a multifaceted career that, in many ways, has come full circle as of late. Music, he says, was undoubtedly his first love; in fact, the aspiring composer and performer had already been seen on Broadway in "Cabaret" and was touring the country in a production of "42nd Street" when he was introduced to veteran porn director Chi Chi LaRue ("I like to call it my Lana Turner moment," he quips with a laugh) during a stopover in Minneapolis.
"I thought that going into porn and making myself more visible to more people could possibly lead to opportunities in other areas, and I also just thought it would be fun," Judson, who has also composed music for both television and film, recalls. "I was right on both counts." At the time, the ruggedly handsome Judson was 42 years old -- nearly twice the age of an average adult film star. That fact, he says, did not go unnoticed as he prepped for his first X-rated performance: "Who wouldn't be flattered?"
As fulfilling as the gay porn industry was for "Gus Mattox" (who nabbed a 2006 GayVN Award as "Performer of the Year," shortly before his retirement), Judson couldn't be kept away from tickling the ivories for too long. In 2009, he premiered "Canned Ham," an acclaimed "theatrical memoir" which paired personal anecdotes with colorful musical numbers and then some.
The rousing success of "Canned Ham" led to "Nature Boy," which Judson hopes to take on the road following its 54 Below debut (subsequent stints in Poughkeepsie, N.Y. and Key West are already in the works). While "Nature Boy" may not echo the fleshy fantasies he brought to life on the small screen, Judson says his 54 Below audience can nonetheless expect a lively performance that relies on a similar, if less scintillating, level of intimacy.
"If it's a successful cabaret act, you should feel like you're getting to know that person; there's no other performance genre where that's the case," Judson, who began fleshing out the show's specifics while hiking in New York's Catskill State Park over the summer, notes. "When I'm doing this show, I feel like I'm sitting and chatting amongst close friends -- and I hope the audience feels that way, too."
Tom Judson's "Nature Boy: Songs Of The Earth & Sky" plays New York City's 54 Below on Oct. 14. For more information, click here.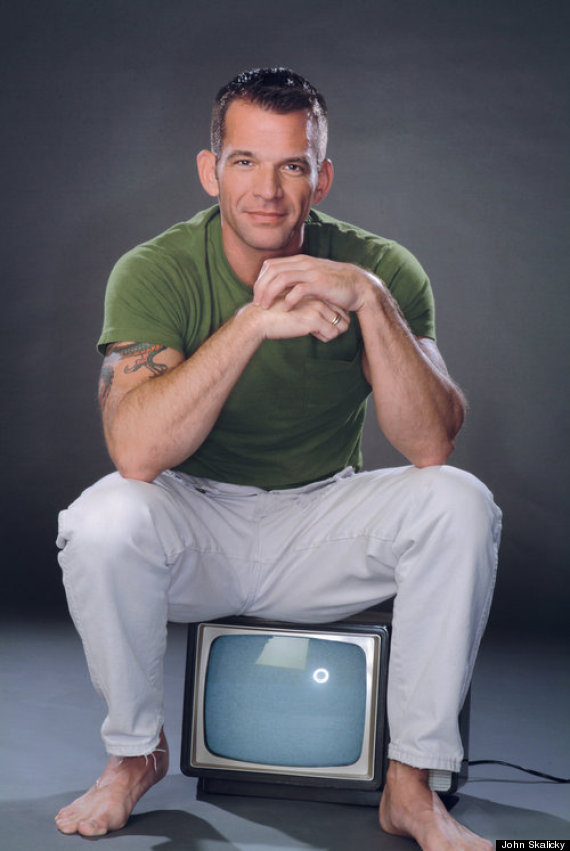 Check out one of Judson's performances below:
BEFORE YOU GO