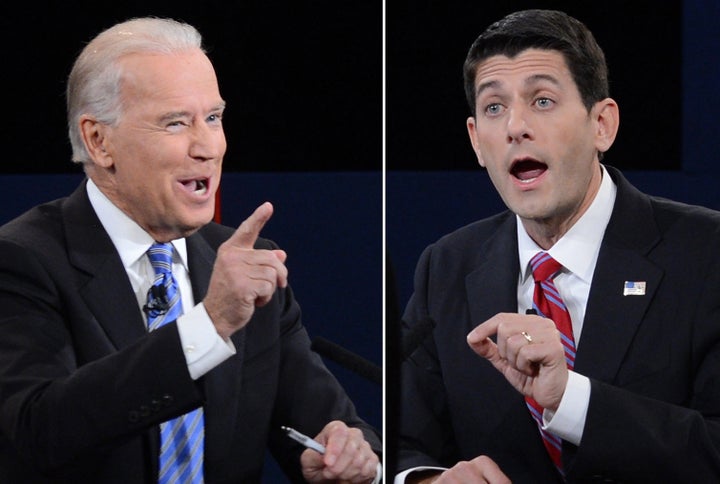 No surprise here: Joe Biden versus Paul Ryan isn't as popular as Joe Biden versus Sarah Palin.
A total of 51.4 million viewers tuned in to watch Thursday's vice presidential debate. Preliminary ratings showed that about 43 million people tuned in to watch the coverage across six networks -- ABC, NBC, CBS, Fox News, MSNBC and CNN.
The ratings were down significantly from the nearly 70 million people who watched Biden take on Palin in 2008. Ryan, it would seem, is just not as much of a draw.
Fox News was well ahead of its cable news competitors, with 10.02 million viewers. MSNBC drew 4.38 million, and CNN drew 4.15 million.
CBS, which has the most robust primetime lineup, was the most-watched broadcast network, with 8.308 million people joining Scott Pelley to watch. ABC came second, with 8.28 million viewers. NBC, which is the top-rated broadcast news network, came in third, with 7.85 million.
BEFORE YOU GO
PHOTO GALLERY
Vice Presidential Debate