Felix Baumgartner has done it.
It may have taken a few attempts, but the 43-year-old daredevil from Austria successfully completed his 24-mile jump from high in the stratosphere on Sunday.
This photograph was posted on Red Bull Stratos' Facebook page with the caption "Felix has landed safely from his jump from the Stratosphere" shortly after the skydiver touched down: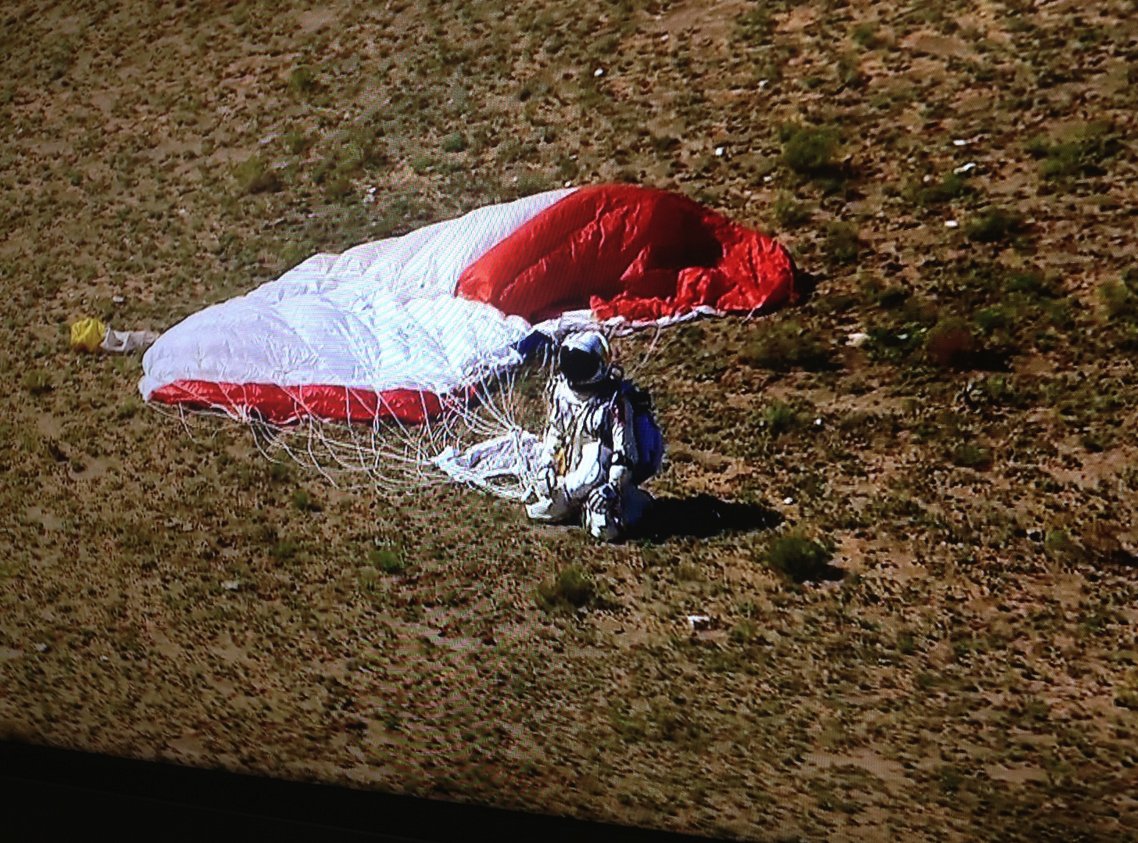 It wasn't immediately clear whether Baumgartner had exceeded the speed of sound during his free-fall, which had been one of the goals of the jump, the Associated Press reported. But the death-defying leap (which could have ended in gruesome disaster) apparently broke one stupefying record -- that of the highest skydive ever.
To achieve this feat, 'Fearless Felix' Baumgartner jumped from a huge helium-filled balloon above New Mexico at a height of more than three times that of the average cruising altitude of jetliners.
Baumgartner was expected to hit a speed of 690 mph.
For more on this death-defying jump, click through this slideshow of images. More photos will be added as we get them:
PHOTO GALLERY
Felix Baumgartner's Record-Setting Skydive Attempt
BEFORE YOU GO