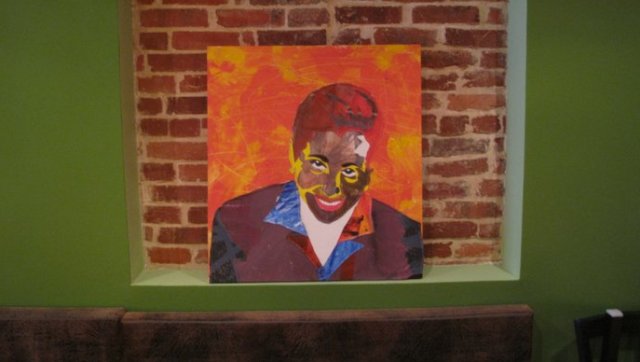 WASHINGTON -- The first D.C.-area philanthropub is about to turn your drinking and eating into charity. Want to spend hard-earned money on delicious food and beverages that go toward charitable organizations? CAUSE is coming to Shaw, just off U Street NW.
Owners Nick Villelle and Raj Ratwani are Peace Corps vets. After spending time in other countries, the two wanted to try something they've never done before: open a restaurant. The service industry rookies have brought restaurant veterans John Jarecki and Dave Pressley (Tallula, Poste, Eventide, etc.) to manage the two-level bar and restaurant.
The executive chef for CAUSE will be former Queen Vic chef Adam Stein. All five men are dedicated to locally sourced provisions. The menu will focus on food from local farms. Taps will feature locally produced beer. And vegans will have plenty of options, too.
The homegrown approach isn't just on the menu. Local artists decorate both floors. The paintings on the first floor are by Life Pieces to Masterpieces, an arts organization that works with young and underserved African-American men in the nation's capital. The second floor features chairs from Front Royal, Va., and tables from TreeIncarnation.
Photographs that adorn the wall, taken by Neil Piper, are for sale, with some proceeds going to charity. Tall tables with National Geographic maps, produced in house, sit in the back room. The back wall features another in-house creation: a 1,200-piece cut-bottle sign spelling out "CAUSE."
Story continues below ...
Charities will be chosen on a quarterly basis by an executive board that includes Hilary Cherner (Senior Director of Consulting Services at Arabella Advisors), Richard Hall (Senior VP and COO at North Carolina Mutual Life Insurance Company), Leslie Johnston (Executive Director at the Argidius Foundation), Michael Pirron (Founder and CEO of Impact Makers) and Michael Wallin (attorney at Sheppard Mullin Richter & Hampton).
Villelle told The Huffington Post the restaurant will offer quarterly reports to the public.
CAUSE, located at 1926 9th St. NW, is scheduled open to the public on Oct. 24 at 8 p.m. Its first day of regular operations will be the following day. Follow @CauseDC on Twitter for updates about the opening.
BEFORE YOU GO