Sometimes we think our love for cheese has no boundaries. But then we see stuff like this. It's not that we wouldn't consider bringing home a giant block of Parmigiano Reggiano, but we do think this Fredericton, New Brunswick supermarket is overshooting a little.
Reddit user w63n6 noticed this along the way and thought to themselves, "Oh, I'll just buy this $300 block of cheese." We thought, wow that's expensive! Don't worry, it's actually closer to $400.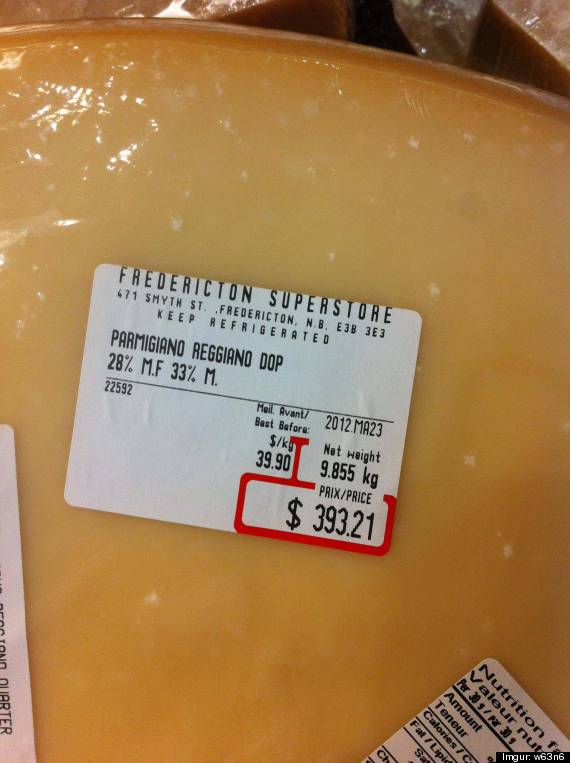 9.8 kilograms amounts to about 21 pounds. Please don't get us wrong, we are very happy to spend money on great cheese, and this is one of the best. But we do have a question about the portion size: does it come with a wheelbarrow?
Want to read more from HuffPost Taste? Follow us on Twitter, Facebook, Pinterest and Tumblr.
BEFORE YOU GO
PHOTO GALLERY
For The Love Of Melted Cheese