Today is the birthday of American playwright and Nobel Laureate Eugene Gladstone O'Neill. The realist poet and master of vernacular would turn 124 if he were still magically alive today.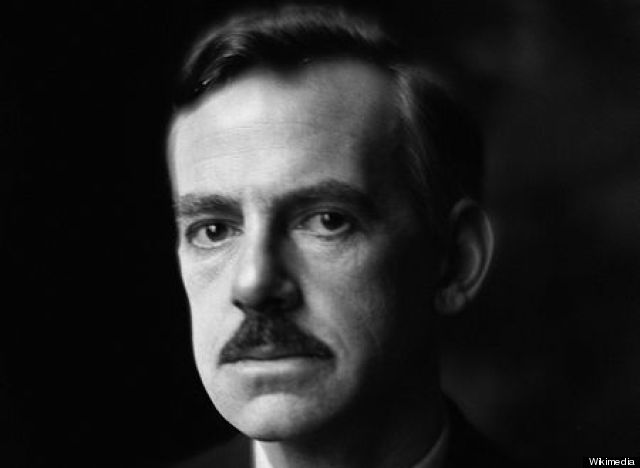 O'Neill was born in Manhattan in a Broadway hotel room in Longacre Square, which is now known as Times Square. He was introduced to the dramatic world of theater at an early age, as his father was a successful touring actor. But it wasn't until his mid-twenties, after he shipped himself out to sea and spent nearly six years soaked in alcohol at various shipping ports, that the future Pulitzer Prize winner would begin writing plays.
His first appearance as a playwright occurred in 1916 with the production of his one-act play, "Bound East for Cardiff." The work prompted the creation of the Playwrights' Theater in Greenwich Village, which would produce all of his early plays until the debut of "Beyond the Horizon" on Broadway. Praised for its tragic realism, "Beyond the Horizon" earned the Irishman his first Pulitzer in 1920, a prize that would be awarded to him three more times for "Anna Christie," "Strange Interlude" and "Long Day's Journey Into Night." In 1936, the famed writer received the Nobel Prize for Literature, waiting another ten years before he would create his now-renowned work, "The Iceman Cometh."
Throughout his life, the playwright suffered estranged relationships with his wife and children and multiple health problems including depression and alcoholism. The lauded gentleman died at the age of 65 in a Boston hotel room, accompanied by a doctor, nurse and his third wife. Following his death, the autobiographical play, "Long Day's Journey Into Night," was published and produced, and is widely regarded as his finest work.
In honor of O'Neill's birthday, we've put together a slideshow of some of his best plays. Check out the video clips below and let us know what you think of the theater icon in the comments section below.
PHOTO GALLERY
Eugene O'Neill's Greatest Plays
BEFORE YOU GO