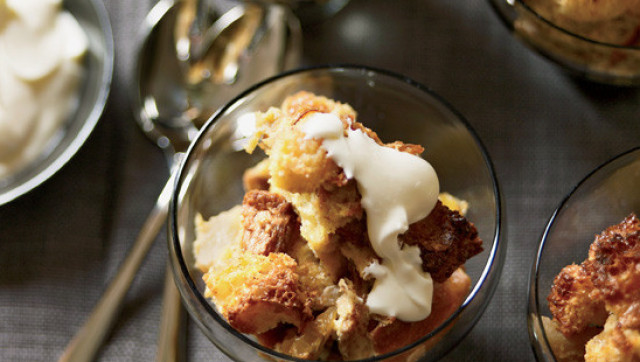 Aside from French toast, bread pudding is just about the best thing that can happen to day-old bread. We could make a bread pudding recipe everyday and never tire of it. And now that bread pudding recipes can be savory, we could probably get away with it too.
This bread pudding recipe highlights our favorite fall ingredient: apples. While we clearly love this fruit in apple pie flavors, we're also pretty partial to it in this bready dessert.
Get the Apple Bread Pudding recipe
Want to read more from HuffPost Taste? Follow us on Twitter, Facebook, Pinterest and Tumblr.
Get more pudding recipes!
PHOTO GALLERY
Pudding Recipes
BEFORE YOU GO