We can't get over this adorable parody video of the Adele song "Rolling in the Deep" from Sweet Stem Farm, which is all about eating sustainable meat. Seriously, the video's singing farmer girl isn't half bad. We think Adele would approve.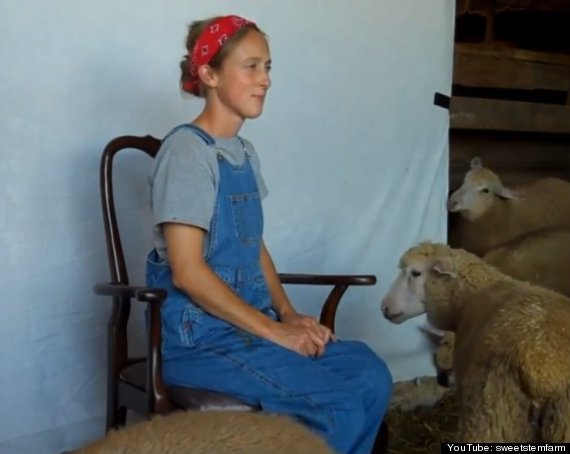 It's part of the small family farm's "Cheek to Cheek" campaign, which encourages people to eat local and use all parts of the animal to reduce waste.
Sweet Stem knows firsthand the difficulties in utilizing whole animals. In a release, the farm explains that most of its orders are for "middle meats" like bacon and pork chops, which make up only 30 percent of the animal. The remaining 70 percent, the farm says, should be on plates as well.
"By eating this way, we are missing out on some of the tastier parts of the pig," said Sweet Stem Farm owner Dee Horst-Landis. "For instance, shoulder meat and ham have a more robust flavor than most of the middle-meats. Additionally, the center-cuts are usually more expensive than the less popular, but tasty, end-cuts."
Watch "Eating Cheek to Cheek," Sweet Stem Farm's parody of Adele's "Rolling in the Deep," below:
BEFORE YOU GO
PHOTO GALLERY
The Countries that Eat the Most and the Least Meat