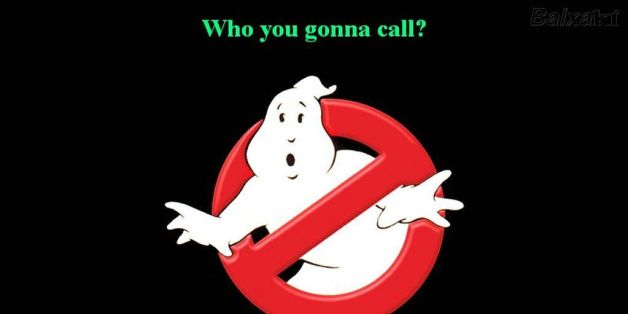 "Ghostbusters 3" may start filming next year. That's the word from Mike Fleming at Deadline.com, who noted that director Ivan Reitman has plans to shoot the new "Ghostbusters" film in the summer of 2013.
Of course, whether "Ghostbuster 3" will actually be a sequel is unclear. In a recent interview with Collider, Reitman said that the classic film could use a restart.
"Well, I'd like to go forward and make new things," Reitman said. "I think 'Ghostbusters' probably should be remade, if we can get it all right. We're working on it, so we'll see."
Someone has been working on another "Ghostbusters" film since as early as 1996. Meanwhile, original star Dan Aykroyd has kept the idea of another entry in the franchise alive throughout many interviews over the past few years. Aykroyd and Harold Ramis are expected to appear in the film, though not Bill Murray.
"At this point it's in suspended animation," Aykroyd said earlier this year. "The studio, the director, Ivan Reitman, and Harold Ramis feel there must be a way to do it, but Bill Murray will not do the movie. He doesn't want to be involved. He's got six kids, houses all over America. He golfs in these tournaments where they pay him to turn up and have a laugh. He's into this life and living it. I know we'd have a lot of fun [but] I can't be mad at him. He's a friend first, a colleague second. We have a deep personal relationship that transcends business and he doesn't want to know."
In August, Aykroyd reiterated to Metro that Murray was a no-go for the film.
"No, I can tell you he won't be involved," Aykroyd said. "It's sad but we're passing it on to a new generation. 'Ghostbusters 3' can be a successful movie without Bill. My preference would be to have him involved but at this point he doesn't seem to be coming and we have to move on. It's time to make the third one."
Murray had allegedly torn a copy of the "Ghostbusters 3" script to shreds and wrote a note to Aykroyd saying, "No one wants to pay money to see fat, old men chasing ghosts." Aykroyd, however, denied that ever happened.
All of which is to say: "Ghostbusters 3," maybe coming to a theater near you in 2014? 2015? 20never?
For more on Reitman's next project, head over to Deadline.com.
[via Deadline.com]
PHOTO GALLERY
Bill Murray At Cannes
BEFORE YOU GO