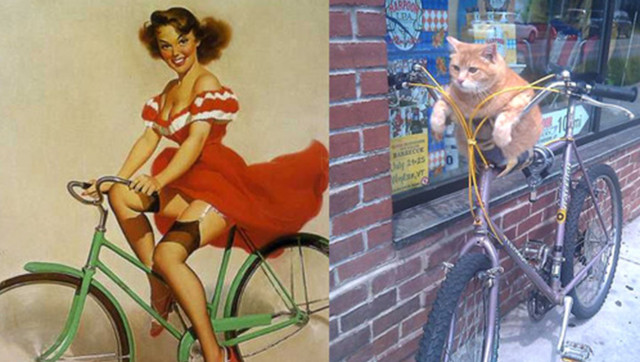 The Tumblr Cats That Look Like Pin-Up Girls is "pretty purrfect," says Jezebel. We have to agree.
The blog, put together by the folks at Australian clothing store Hurly-Burly, features a series of cats striking poses remarkably similar to those of the cheese cake pin-up models they've unknowingly emulated. It may be the best thing we've seen all day.
For all of those struggling to make it to the end of what will henceforth be known as "The Week of the Binder (Plus The Ryan Air Calendar)," it will probably be okay, in part because there are kittens in pin-up poses on the Internet. Enjoy.
LOOK:
PHOTO GALLERY
Cats Who Look Like Pin-up Girls
BEFORE YOU GO