Reddit delivers our daily dose of WTF with this picture, posted by a user who claims it shows an apple growing inside another apple.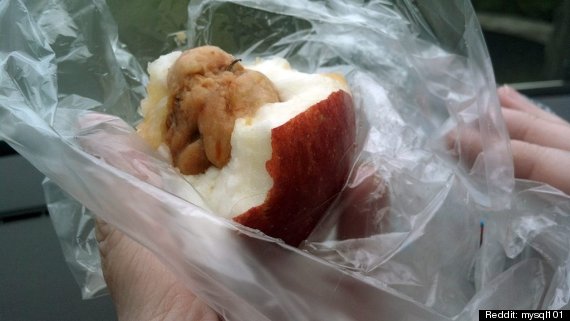 User mysql101 uploaded the image with the following explanation:
Bite into an apple yesterday. Apple contained another (mutant) apple. Inside the second apple was the apple core...
In the comments, the user claims that the apple in question came from New Jersey and describes the center as "soft and squishy" with its own stem.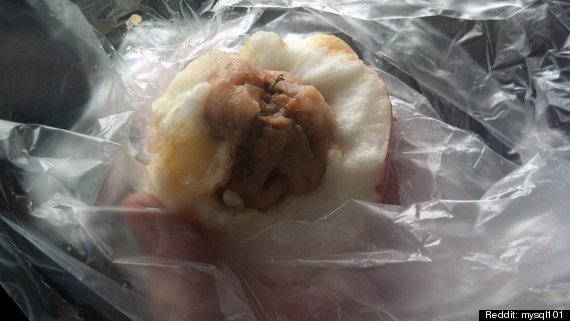 Other commenters put forth the possibility that the apple is actually showing signs of water core, a type of apple rot, although mysql101 was quick to shoot down that scenario:
[T]he photos of "apple rot" does not look like the apple I had. My apple had a clearly defined inner area. The outer apple was perfect. The inner one was clearly defined and the two didn't interact with each other.
Any guesses as to what the above image actually shows?
BEFORE YOU GO
PHOTO GALLERY
Food Carvings