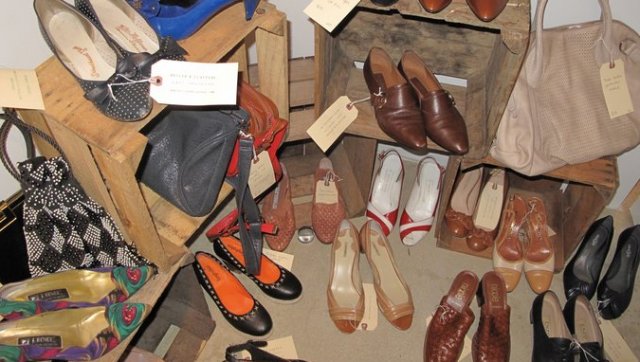 WASHINGTON -- This weekend's inaugural two-day Butler & Claypool pop-up market showcased vintage clothing, jewelry and housewares to a thrift-hungry community. Within two hours of opening on Saturday, most of the better-looking items had been snatched up. There was still four hours and another day to go.
Holly Thomas and Krista Haywood began Butler & Claypool as an Etsy page in 2010. A handful of pop-up shops led to a showroom on Capitol Hill and a devoted following. Their events tend to be full of fashion-conscious residents, appealing mostly to woman but only because their men's wear tends to go first.
In addition to showcasing their well-maintained, well-curated collection, the duo also hosted styling workshops, provided St. Germain punch and sold Uncle Chip's cookies.
The next Butler & Claypool market has not yet been announced. Their site promises more for the season. For the online vintage shopper, there are a few selections on their Etsy page.
Check out the now-sold items in the slideshow...
PHOTO GALLERY
Butler And Claypool
BEFORE YOU GO