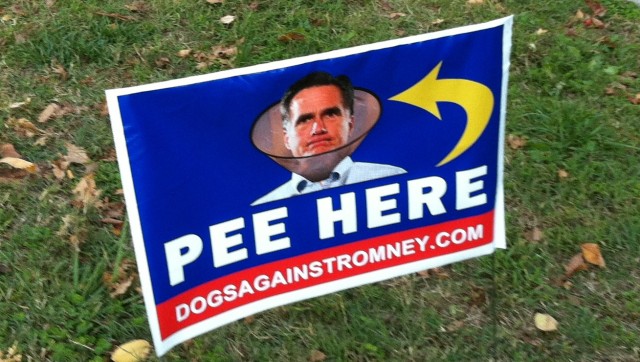 WASHINGTON -- As the presidential race tightens in some battleground states, there's one place that Mitt Romney won't win unless something truly strange happens -- and happens soon.
Electoral history shows that the District of Columbia is extremely hostile to Republican presidential candidates ever since the 23rd Amendment permitted D.C. residents to vote for president starting with the 1964 elections.
No Republican has ever won the D.C. presidential vote -- even during Richard Nixon's 1972 landside victory over George McGovern. And this year is looking no different. Although the number of registered Democrats in the nation's capital has fallen to just below 75 percent, the District of Columbia remains one of the bluest places in the nation.
A Public Policy Polling survey released last week, sponsored by Washington City Paper and WAMU-FM's "Kojo Nnamdi Show," paints a grim picture for GOP presidential nominee Mitt Romney's chances in D.C.
Romney is polling at just 8 percent to President Obama's 88 percent, according to the survey.
Former New Mexico Gov. Gary Johnson, the Libertarian Party candidate, hopes to upset Romney and force the former Massachusetts governor into third place.
D.C.'s local government is dominated by Democrats. No Republicans currently sit on the D.C. Council. One of the two Independents on the council, David Catania, was originally elected as a Republican but left the GOP in 2004 in a disagreement with the Bush administration over fundamental policy issues.
As Patch reports, roughly 6 percent of D.C. residents are registered Republicans, according to the most recent voter registration numbers available.
Most registered Republicans live in Ward 3, which spans numerous wealthy Upper Northwest neighborhoods, including the Palisades, Spring Valley, Chevy Chase, Forest Hills and Cleveland Park. About 13.3 percent of Ward 3 voters are registered Republicans. Ward 2, which includes Georgetown, Dupont Circle and most of downtown, has 12.8 percent of voters registered as Republicans.
As The Washington Post
reported earlier this month
:
There are actually now only 17 more Republicans in D.C. than there were during the 2008 election, records show, despite the additional 45,000 registered voters. The GOP has even lost members in Wards 1, 3, 4, 7 and 8.
PHOTO GALLERY
Polls: Obama vs. Romney
BEFORE YOU GO