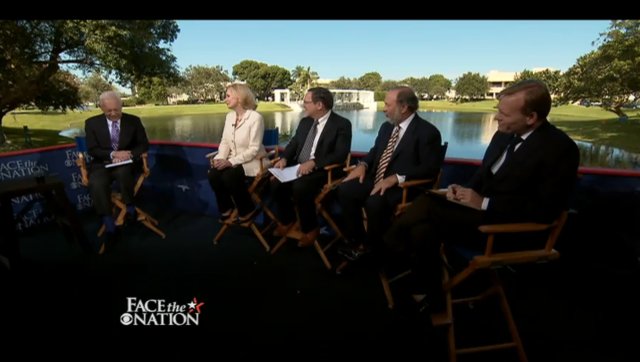 Hosting a presidential debate isn't cheap.
The cost of playing host for Lynn University, the Boca Raton, Fla. site of Monday's third and final presidential debate is $5 million.
Hofstra University in Hempstead, N.Y., which last week hosted the second presidential debate, shelled out $4.5 million. That's the same amount Hofstra spent in 2009 on its now disbanded football team. Centre College in Kentucky spent $3.3 million getting ready to be the host this year's vice-presidential debate.
Mike McCurry, co-chairman of the Commission on Presidential Debates, told The Daily Beast many schools end up being scared away when they learn the debates require a financial commitment of $1.5 million at a minimum. (Despite that cost, two of 2012's host schools were repeats; Hofstra hosted a debate in 2008, and Centre hosted one in 2000.)
The University of Denver was the largest school to host a debate this year. Schools that host the debates are typically smaller, lesser-known institutions seeking to get a boost in recognition, applications and alumni donations.
For example, Lynn is only 50 years old, and WLRN reports the college has struggled with lower-than-average graduation rates.
Before the Commission on Presidential Debates was created in 1987, debates were held in television studios or auditoriums. Meena Bose, director of Hofstra's Peter S. Kalikow Center for the Study of the American Presidency, told The Huffington Post that holding the debates on university and college campuses can have its advantages for the campaigns.
"University and college campuses are an ideal setting because, of course, they reach our youth voters," Bose said, "and in many cases, students who will be voting for the very first time."
BEFORE YOU GO
PHOTO GALLERY
The 9 Colonial Colleges Chartered Before The American Revolution