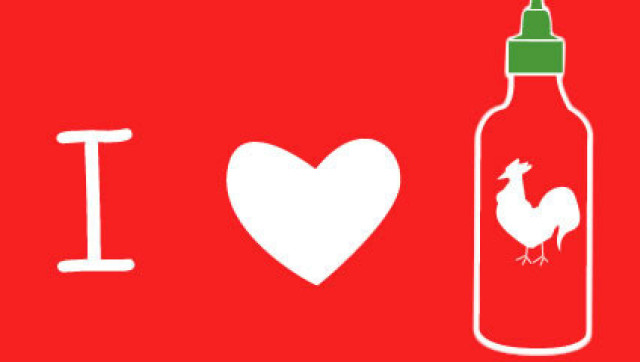 Why have we not heard of this before?! Clearly, here at HuffPost Taste, we love sriracha. We wrote a love letter to this hot chile sauce. We're always looking for new ways to incorporate it into our recipes. And we definitely squealed with delight when someone invented sprayracha (the sriracha bottle hooked up to a spray nozzle). Now, we've stumbled upon the genius creation of sriracha to-go packets. This is going to change everything.
The sriracha to-go packets means every single piece of food you eat can now be topped with this chile sauce. Getting a salad at lunch? Dress it with a sriracha packet. Morning bagel? Forget the cream cheese, use your single serving of sriracha. You could even add it to your coffee -- if that's how you roll.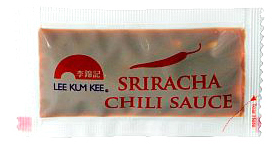 It's true that sriracha to-go packets are not a new item, in Thailand they hand them out at food trucks. Some Asian grocers have carried them as well. But that's not consistent, or easily accessible -- instead we recommend ordering it online. You can get your to-go sriracha packets online for just 10 cents a piece. And we suggest you do, because why leave home without it?
Want to read more from HuffPost Taste? Follow us on Twitter, Facebook, Pinterest and Tumblr.
BEFORE YOU GO