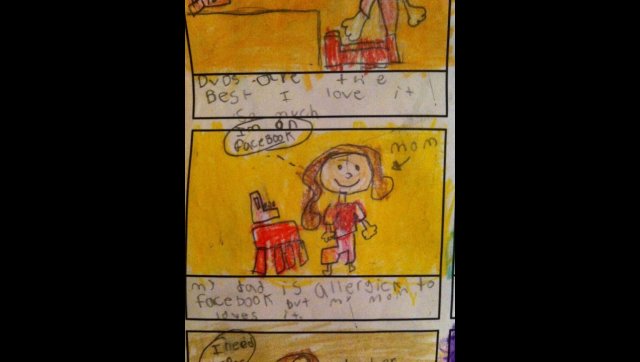 Title: "Allergic To Facebook"
Author: Victoria
Age: 7
Assignment: "The teacher had the kids create their 'memory books' for the end of the school year," mom writes.
Standard student responses included: "I love pizza."
Recent study Victoria's drawing could be used to illustrate: This one.
Other "allergies" dad might one day find convenient: Bad pop music, inappropriate Halloween costumes, boyfriends ...
Upside of Victoria's dad's Facebook problem: He won't overshare on social media.
Has your child drawn or written something adorable? Send a photo to parents@huffingtonpost.com and it may be featured as our Cute Kid Note of the Day!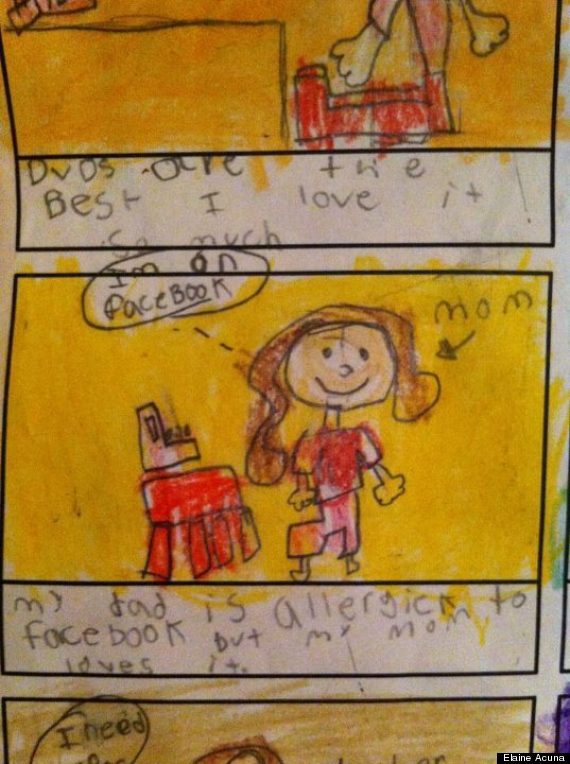 Next Cute Kid Note of the Day: "If I Get A Boyfriend"
BEFORE YOU GO
PHOTO GALLERY
Cute Kid Notes