Kim Basinger and Ireland Baldwin spent some quality time together in Hawaii to celebrate Ireland's birthday.
The mother-daughter duo hit the beach and looked as if they were having a fantastic time, as Baldwin was photographed doing cartwheels in the sand and jogging in the surf.
The 17-year-old aspiring model and actress wore a black and white bikini, while her mother donned a gray sweatshirt and lounge pants. A beach day in Hawaii sounds like the perfect way to spend a birthday, and a chance for the pair to relax.
The family made headlines years ago during Basinger's messy divorce from Alec Baldwin, and Ireland recently spoke out about her father's infamous leaked voice message, in which he called then-11-year-old Ireland "a rude, thoughtless, little pig."
"The only problem with that voice mail was that people made it out to be a way bigger deal than it was," she told Page Six Magazine earlier in September. "He's said stuff like that before just because he's frustrated."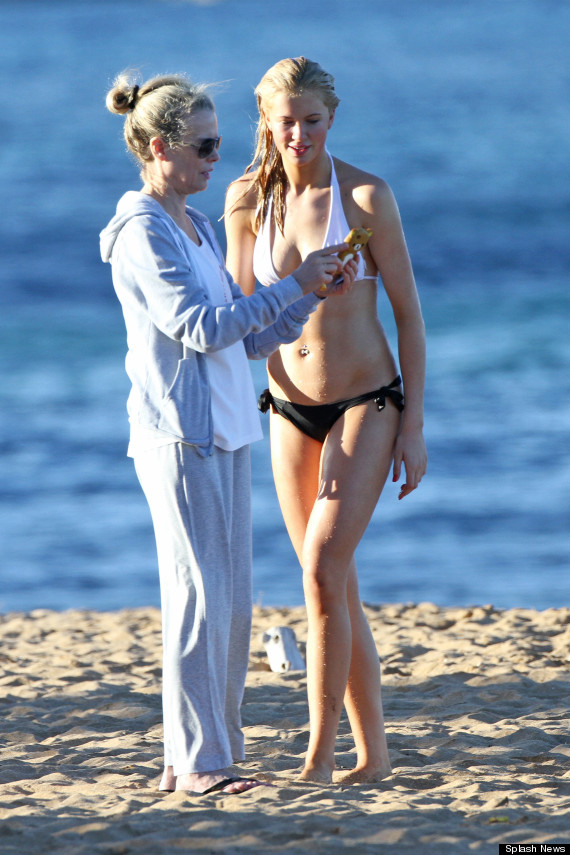 PHOTO GALLERY
Celebrities Hit The Beach & Pool
BEFORE YOU GO