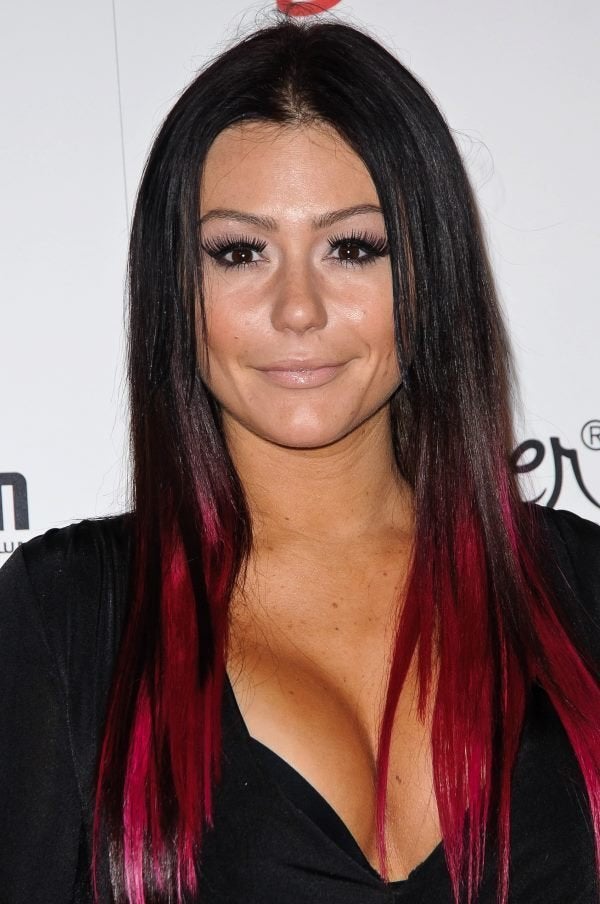 "Jersey Shore" star Jenni "JWoww" Farley is starting to plan her summer 2013 wedding, but her preparations don't involve crash dieting, like other brides we've read about.
The bride-to-be, 26, told Celebuzz that she has no plans to put herself through a fad diet simply to look good in a wedding dress:
"I always say, be yourself on your wedding day. Don't go to that extent of ridiculousness ... My big thing from here until whenever my wedding day is just to live healthy -- exercise 30 minutes a day, [do] some cardio, weight training, substitute some of my carbs that I love for some natural carbs like vegetables, take your supplements ... and just live your life so on your wedding day you feel healthy and you're not starving in your wedding dress and ready to wolf down the whole cake."
Go girl! We think pre-wedding crash dieting is a bad idea, too.
Click through the slideshow below to see photos of JWoww.