Whether you asked for it or not, Courtney Love is debuting a clothing line. (Reaction here at HuffPost Style is split between "Yes, finally!!!" and "Oy vey.")
Early photos of the line, Never The Bride, arrived via Love's Twitter, where she posted pics of a photo shoot she's doing for Contributor Magazine featuring the clothes. Pink-haired Chloe Norgaard models the pieces, which are all made from repurposed vintage clothing. So Courtney.
Never The Bride is a long time in the coming: Courtney told us all about it back in December when we took a personal tour of her closet. Pulling from Love's own archives, Never The Bride has an antique feel with plenty of Edwardian and Victorian touches. Each piece also contains a Courtney Love signature: "In the hem of all the dresses there's a ruby and it says c***," she told us. The aesthetic is pure Courtney, or as she put it: "This is the stuff that I would wear if I was young enough to not look like Bette Davis in 'Whatever Happened After Baby Jane?'."
So is Never The Bride primed for success? That probably depends on how you feel about Love's Doc Marten'd, tattered stockinged, rumply camisole'd style, which seems to heavily influence the line. As we stated earlier, we're torn (no pun intended!).
Check out some teaser photos below and peruse Courtney's Twitter to see more.
UPDATE: Although Love posted on her Pinterest that Never The Bride will be "available in net a porter soon," we've received word from Net-A-Porter that they will not be carrying Love's line.
PHOTOS: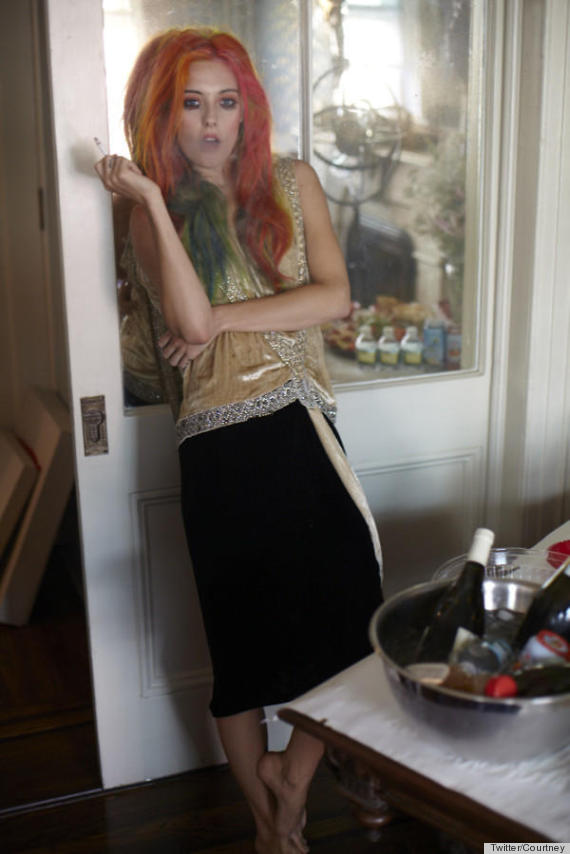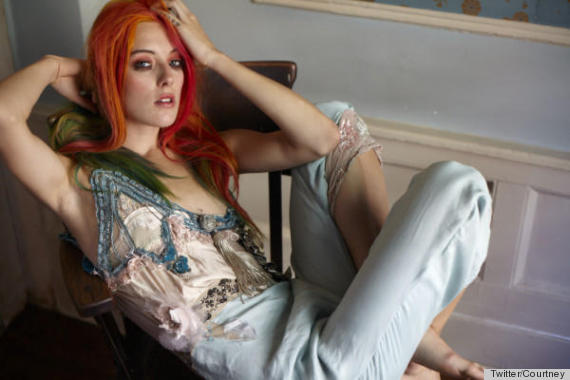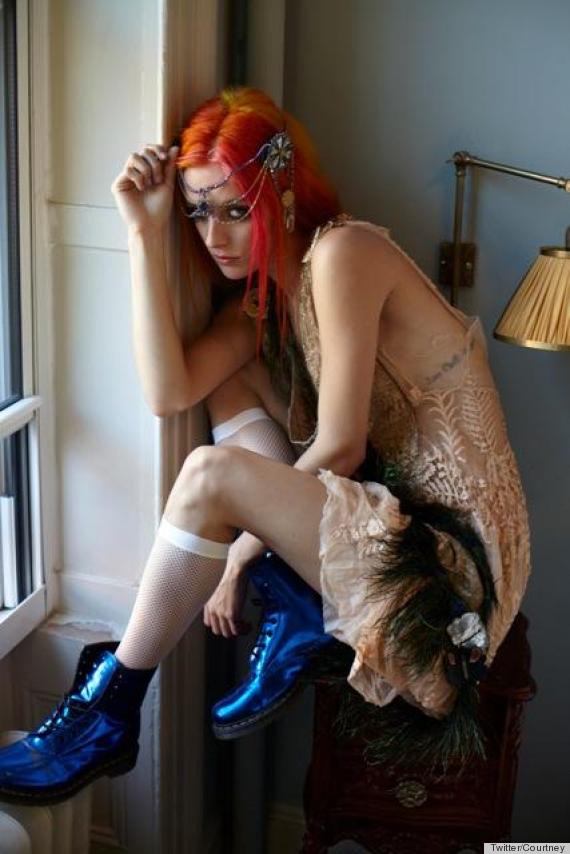 Glimpse Courtney's style though the years:
PHOTO GALLERY
Courtney Love's Style Evolution
Want more? Be sure to check out HuffPost Style on Twitter, Facebook, Tumblr, Pinterest and Instagram at @HuffPostStyle.