Today is the birthday of cheeky comic fan and masterful pop artist, Roy Lichtenstein. The American painter, known for his extravagant use of onomatopoeia and Ben-Day dots, would turn 89 if he were still alive today.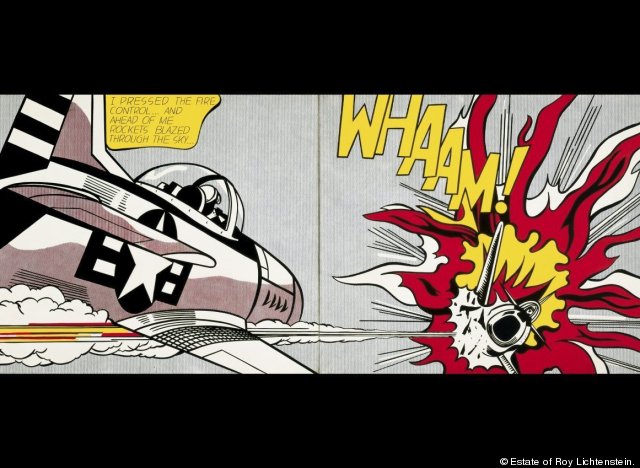 The New York City-born artist rose to fame in the 1960s, riding the wave of pop art mania that carried contemporaries like Andy Warhol and James Rosenquist into the art world spotlight. His work, appropriated from the pages of America's favorite comic strips, was characterized by black contours, bright colors and dynamic images.
Appearing like photographic reproductions of DC hallmarks, the large-scale paintings were an accesible alternative to high art, seemingly loved by tastemakers and amateurs alike. Despite a harshly critical 1964 article by Life magazine ("Is He the Worst Artist in the U.S.?"), the masterpieces of Lichtenstein have proved to possess a staying-power most artists would kill for. He is currently being honored in a traveling retrospective, showing now at the National Gallery of Art in Washington, D.C.; a show that prompted New York Times writer Holland Cotter to label Lichtenstein as an "American classic."
Check out images from the retrospective below and let us know how you are celebrating the pop fiend's birthday in the comments section.
PHOTO GALLERY
Roy Lichtenstein
"Roy Lichtenstein: A Retrospective" includes exhibits at The Art Institute of Chicago (May 22–September 3, 2012); National Gallery of Art, Washington, DC (October 14–January 13, 2013); Tate Modern, London (February 21–May 27, 2013); and Centre Pompidou, Paris (July 3–November 4, 2013).
BEFORE YOU GO